It was a gorgeous day in Oceanside today. Not too warm, but sunny and bright. We were happy to have Linda show up today to spend the remainder of the week-end with us. We took a walk on the beach, and I got some great beachy photos. Here is a sampling. To see the full set of my beach art, go to my flickr set.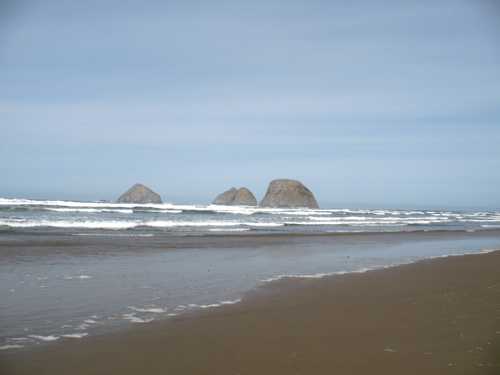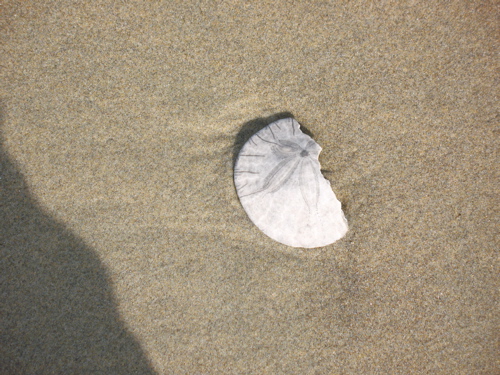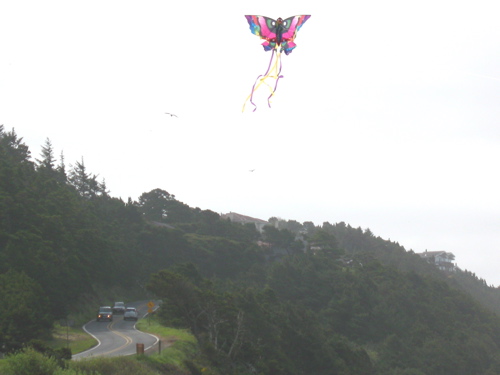 I brought lots of projects and lots of good intentions for getting work done here, but having fun with friends has taken precedence. I haven't laughed so hard, so often, in a long time. We have shared silly and serious stories as we have spent time getting to know each other. Terry and Beth are wonderful story tellers. Terry can do great imitations of annoying and endearing people who have inhabited her life. So, so what if I didn't get a lot of work done.
I did get the center of Viola's garden quilted. I just did simple diagonal lines of quilting with some stitching in the ditch to hold things together. I am going to quilt some butterflies, dragonflies, flowers and leaves in the borders.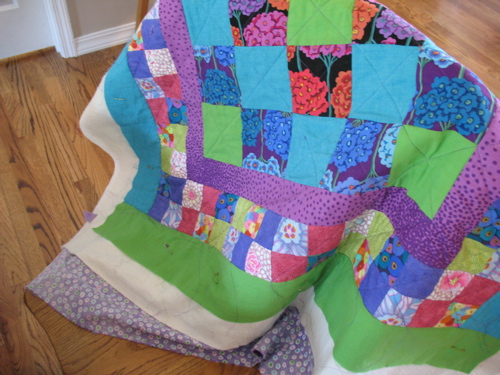 Terry offered to teach us how to make the fabric house from the pattern that she designed, but I really needed to get the quilting finished today. So I observed the process as she taught Beth.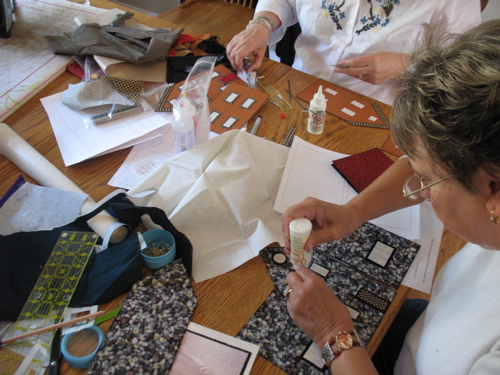 Here is Terry's finished house: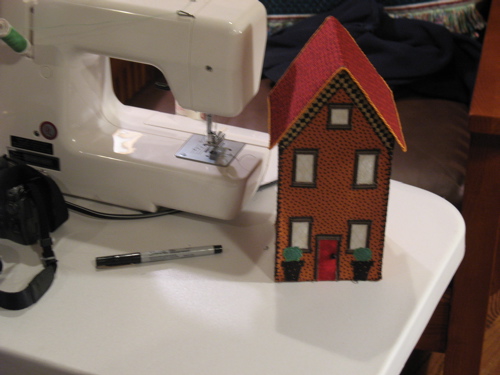 And here is Beth's front. Look at the cool stone fabric that she used.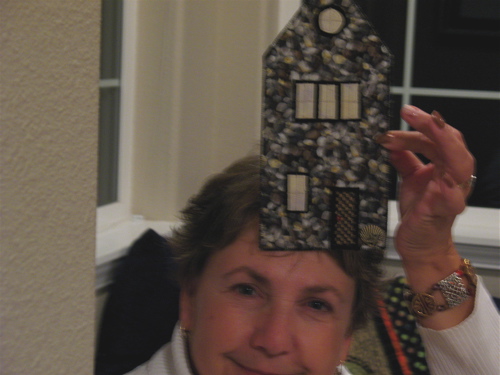 I would like to try Terry's pattern and then attempt a more modern house design.
Tomorrow morning we will pack up and head back over the coastal range to the Willamette valley and home to Portland. The back of Beth's SUV will be roomier because several bottles of wine, decadent snacks and nutritious breakfast food has been consumed by us. But, we will take with us a stronger bond of friendship and memories of our retreat on the Oregon coast.