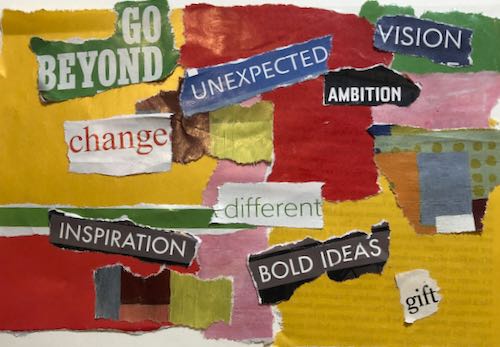 After missing a week, I managed to hang on to the NYTimes Sunday Magazine last week. I created a more positive vibe, as I thought about creativity.
Yesterday, after church service, I checked on my acrylic pour painting that I had left to dry on Wednesday. It looks even better now. I am very happy with it. My first painting had little bumps from trapped air bubbles. Allan, our instructor, showed me how to use a propane flame to get rid of them.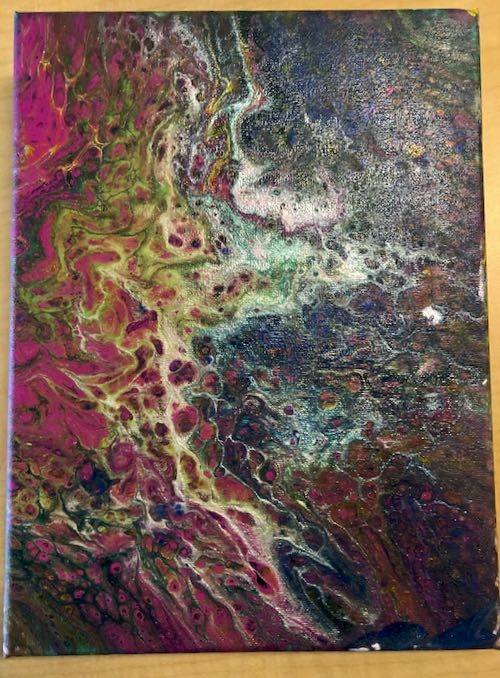 Today, I am planning to finish the quilt I am working on. I have an appointment to get it photographed on Thursday. I have HFD (High Fiber Diet) meeting tomorrow and SAQA on Wednesday so today it is.
Thanks for checking in!