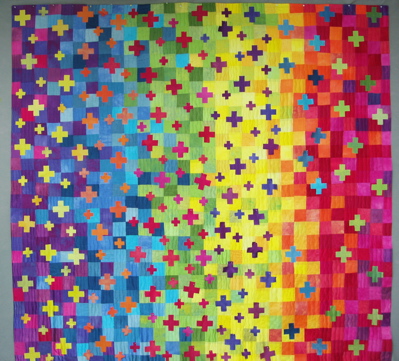 Update: Just so you know I have not lost my mind. I am not happy with what I tried to do with this and I am redoing the crosses today. Hopefully, I will have something to post later today. I lost the original vision that the client loved as I tried to do something different with this. It is not working for me. I must be happy with my work. So stay tuned.
I am working my way across with the crosses. They are pinned at this point so if they look crooked, that is why. I originally had three sizes, but it looked too cluttered so I am using two sizes. I think I may have too many small red ones so I have to take a look at that tomorrow.
I hope to be able to start stitching tomorrow.
Yesterday we attended Mia's drama class production of Ali Baba and the Pirate. There weren't enough kids to have forty thieves, I guess. She played the part of a bear.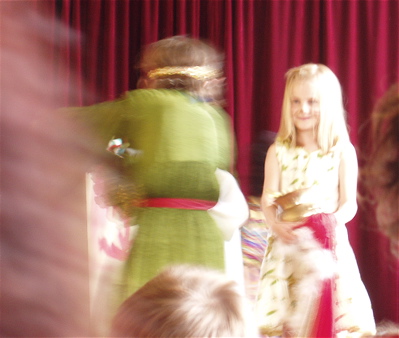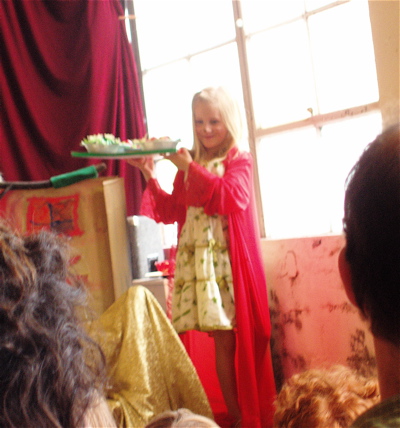 Here is Milo, completely enthralled by the whole event: