This morning we awoke to sunshine and blue skies. The air was brisk when we set out for the Royal BC Museum, a short walk from our hotel. We viewed the Titanic exhibit first, which was quite interesting, but my favorite exhibit was the First Person's exhibit. The ingenuity of the indigenous people of North America is remarkable. In order to survive, they needed to invent and use technology. I am very drawn to the ethnic drawings found in the decoration of clothing and other artifacts. I bought this t-shirt with the design of a modern native artist.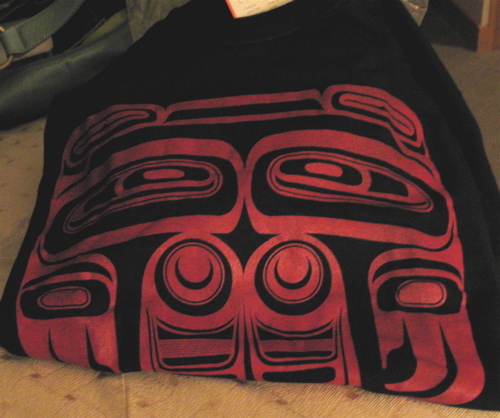 Here is a view of the inner harbor from the third floor of the museum. The tall structure on the right is the carillon, a gift from the Netherlands.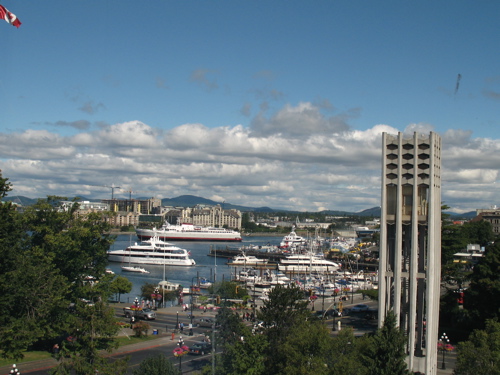 Here are a few sights from Victoria this morning: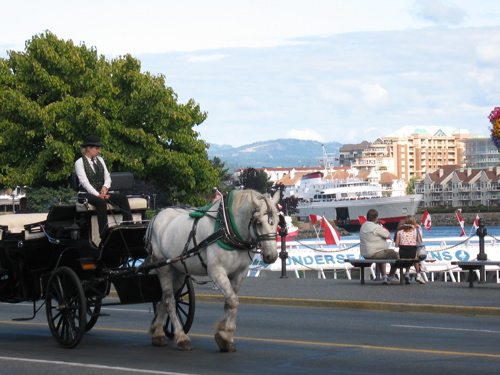 I love the couple that was putting these signs out in front of the parliament building.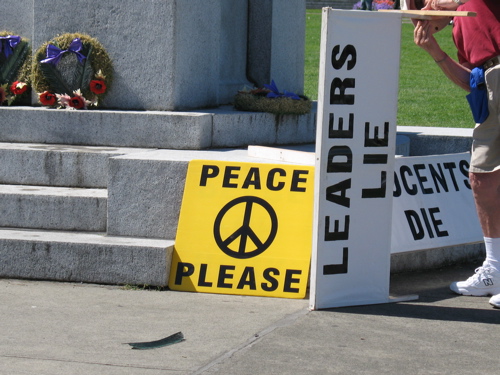 After lunch, we took the car out to Butchart Gardens, which is an incredibly beautiful place. Here are some photos from the afternoon. You can see all of them here, on my Flickr Site.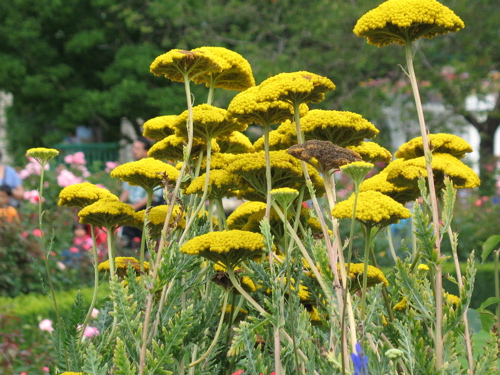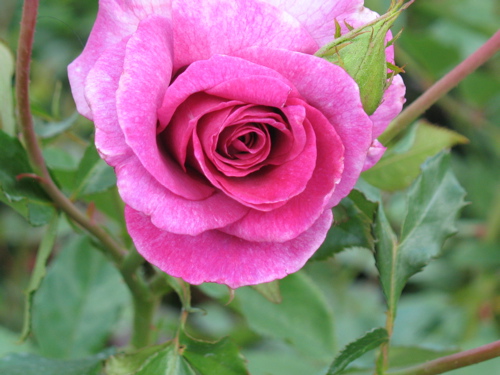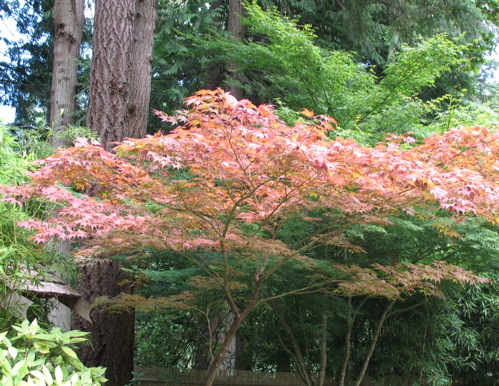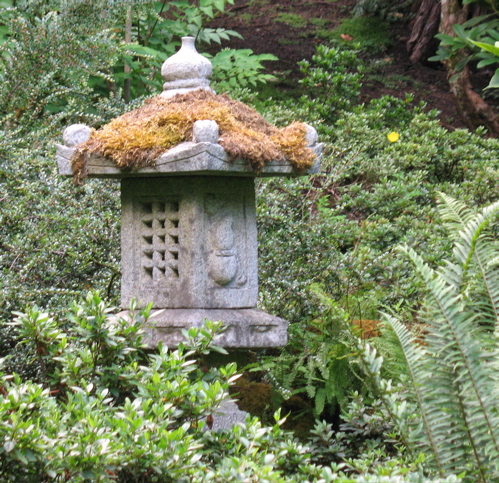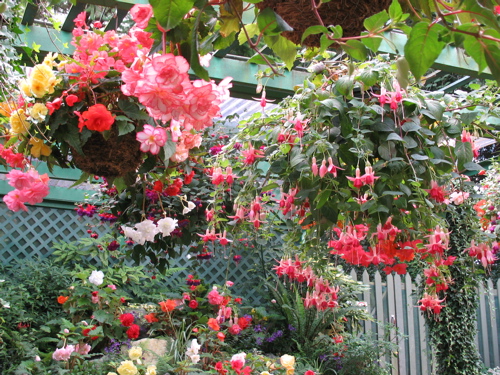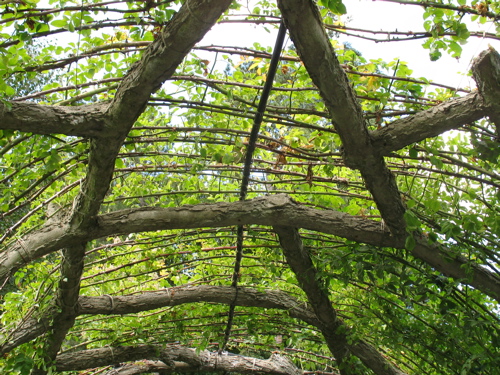 I went directly to the source today to find out the name of the trumpet like flower I posted a photo of yesterday, and it is indeed an Angel's Trumpet, also known as Brugmansia.
I wanted to make a visit to the Emily Carr House, but we did not get back to Victoria soon enough. I did make to the Munro Book Store to see the textile banners created by the owner's wife. You can read about them here.
Tonight, we had another marvelous dinner at the Blue Crab. I had perfectly cooked Chinook salmon and a wonderful assortment of vegetables. The waiter failed to bring us our salad and comped us dessert: rhubarb-apple cobbler.
I have been racking up the walking steps, averaging 16,500 a day so I felt a little dessert was in order. My old pants are starting to be a little too big. I bought some new clothes on sale last week that are a size smaller, and they are still fitting so hopefully I have not gained too much weight back.
Tomorrow, we are taking the ferry back to Port Angeles in the morning and then heading to Seattle where we will take another ferry. KT, I will try to give you a call, once we are in our hotel and I have figured out our schedule.