Regular readers of my blog may remember that I started a year long master class with Elizabeth Barton last year. Then, I had to drop out because the selling, buying and moving house took over my life. She said I could pick it up again this year so, I am giving it a whirl. Our first assignment was to make value sketches of 3 photos. Here is the sketch for the wind turbines photo. I really like this and want to do a piece with turbines. So this sketch will come in handy.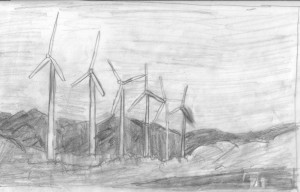 This is a photo of the Golden Gate Bridge that I took from Land's End, near the Cliff House.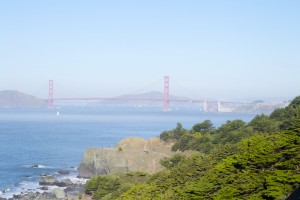 And here is the sketch. EB thinks this would be better as a painting because of the expansive sky and water. I have other bridge photos and I think I will try cropping in on just a portion of the bridge for a later work.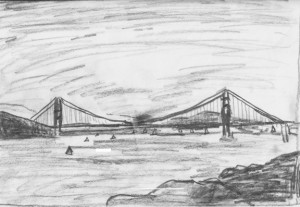 This is a photo that I took this fall and I pushed the colors in photoshop and loved the composition.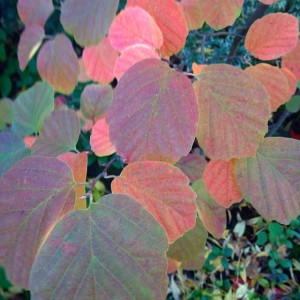 Here is my sketch. It is quite successful for a value study and I think it is the one I will work up in fabric.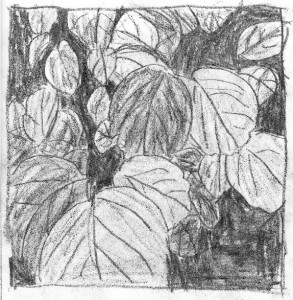 I have been working away on the kid quilts when I get a chance. I really like the green sashing on Lisa's fabric.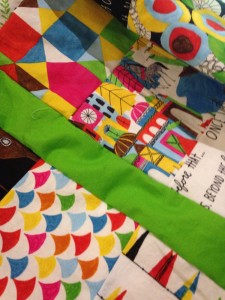 I am managing all my projects fairly well. I even got several rows of knitting done last night. My goal is to embrace my busy life and celebrate that at my age, I am healthy and able to do so many things.