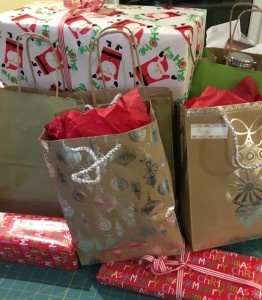 I managed to get some gifts wrapped today. I love the site of beautifully wrapped presents, but I am not very good at it. I love gift bags and tissue!
When I opened my Christmas wrapping storage container, I found two of my angels that were missing from the decorations box. I love these. The one on the right was made by my sister-in-law.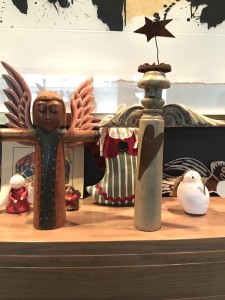 I finished all my shopping and was happy to find fresh dungeness crab which Mia had requested for Christmas eve. We are going to Lisa and Clay's home for Christmas eve and brunch at Steph's on Friday, then we are heading south to California for a few days with Paige and her mom and dad.
Not sure if I will check in again until we get there.
Happy holidays to all my faithful readers. Wishing you joy and peace in the New Year.