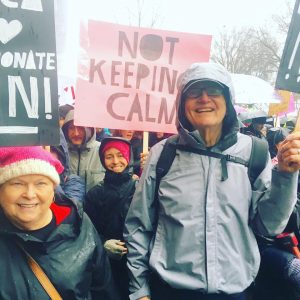 We did this. Walked with 100,000 others in the Woman's March in Portland. I got soaked and chilled to the bone. Now, I am down with the flu or a sinus infection. More photos from our day. The whole Portland family.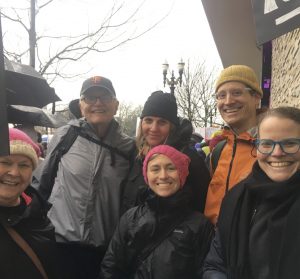 This was my view most of the march!!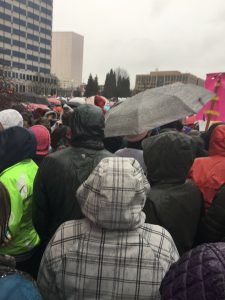 Despite getting sick, I am so happy that I did this. It was an exhilarating experience. The new administration is scary, but we have the majority and eventually, we will prevail.
I went to the studio to work on an idea I had for a poster quilt for a SAQA show, using the word hope.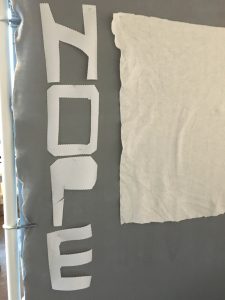 Now, I don't know if I will be able to finish it in time.
The day after the march, I had an SDA meeting at Oregon College of Art and Craft. And, I entertained the whole family for taco supper and birthday cake to celebrate Mr C's and Lisa's January birthdays.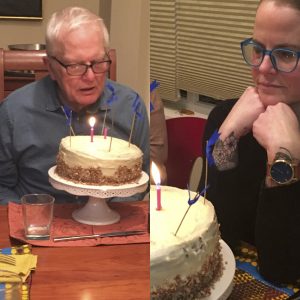 I got a bit behind in my silk stitch along. I haven't even felt like doing hand stitching. Today, I added bullion know flowers in the grass.