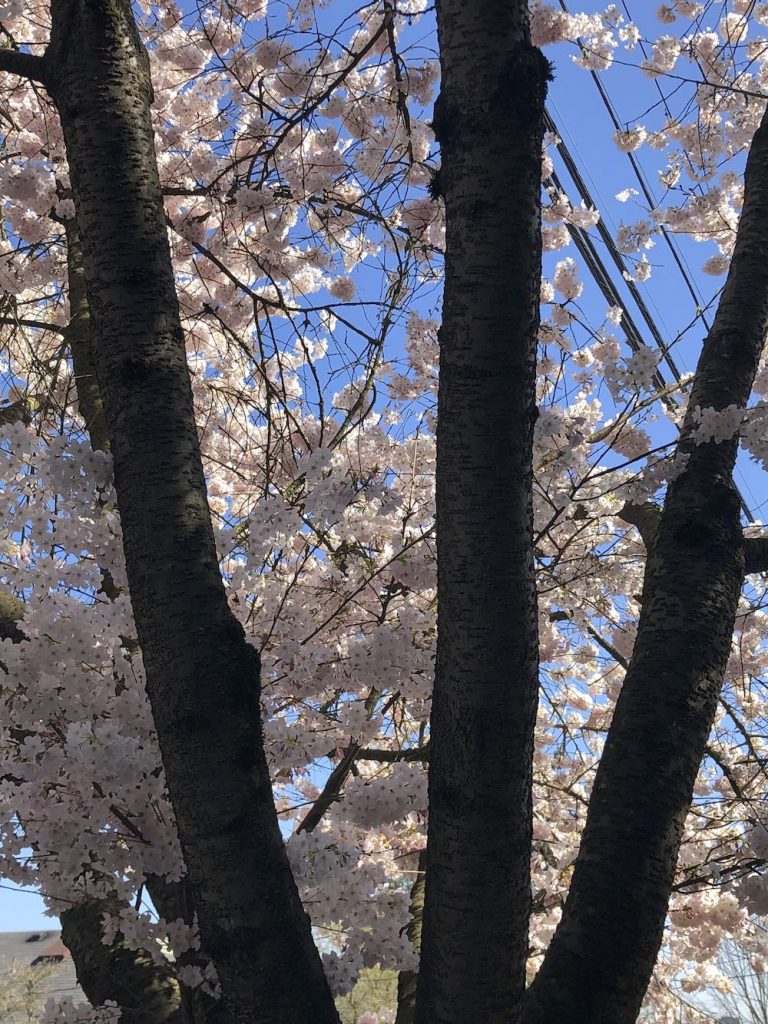 I have mostly been housebound for the past two weeks. I have been out for some walks. Portland is beautiful right now. Flowering trees are everywhere. We are ordering groceries online and picking them up or having them delivered. Who knows how long we will have to do this?
I got this much stitching done on my indigo raw silk squares and then I ran out of that beautiful naturally dyed embroidery thread and had to order some more.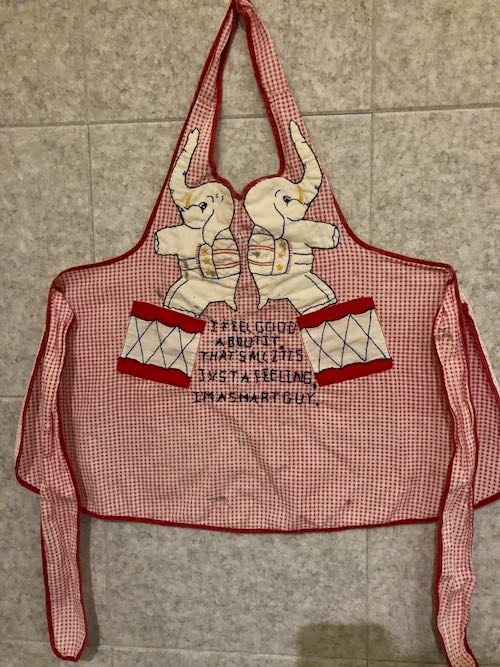 This is the latest embroidery for the Tiny Pricks Project. It is a quote by the president about using the malaria drug for Covid-19: "I feel good about it. That's all it is, just a feeling. I'm a smart guy." This is a vintage child's apron. I am going to add some more of his quotes to this.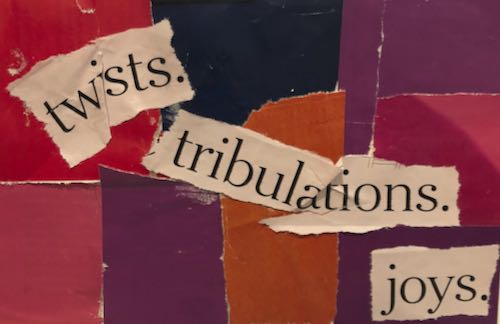 This is my latest weekly torn paper collage. The words kind of represent how my week was. We had no internet for 2 and 1/2 days. I had paid a sizeable registration fee to be part of SAQA's online conference which was to replace the real conference in Toronto. I could not log on using a cell phone because the data charges would have been sky high.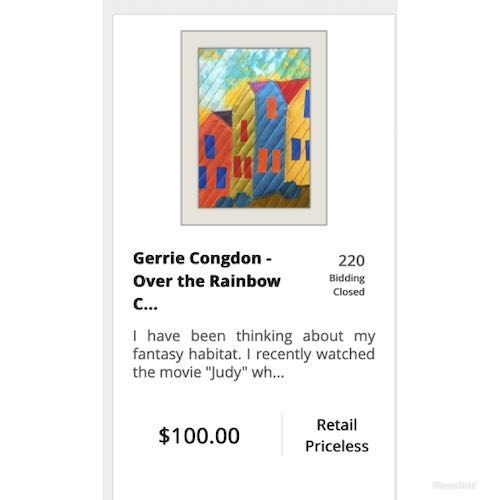 On a positive note, I was happy that my little rainbow condo quilt that I made for the spotlight silent auction garnered $100. A record $28,000 was raised for SAQA exhibits.
Thanks for checking in. Keep on washing your hands and practice social distancing. We need to flatten the curve.