Here we are in Portland for a few days to check on our new home. Yesterday was amazing. Money from our buyers left Florida in the morning, east coast time. Before we left the house at 9 am to drive to the airport, we got an e-mail that the money had been received and money for our new house was being wired to Portland. Halfway to the airport, our Realtor called to ask if we wanted to close yesterday instead of today. Of course! So by the time we got to Portland, we owned a house and could get the keys and have our way with it!!
We met Cynthia there to get the keys and she had champagne, wine and cheese and balloons: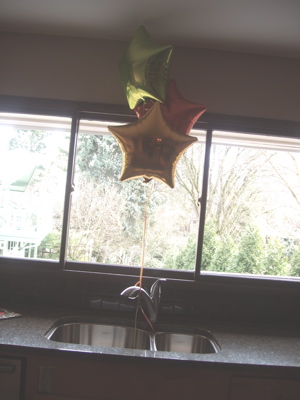 Today, we went back to start thinking about things we need to do: window coverings, area rugs, cable, phone jacks ?¢'Ǩ'Äù phone jacks? ?¢'Ǩ'Äù what do you mean there are no phone jacks. Smoke detectors ?¢'Ǩ'Äù what do you mean there are no smoke detectors? You see, when you fall in love with something, you don't notice all those minor little details.
Smoke detectors were delivered to the house for us to install, but the phone jack thing is a BIG mystery. We found where the phone line comes in?¢'Ǩ'Äù here in the unfinished basement: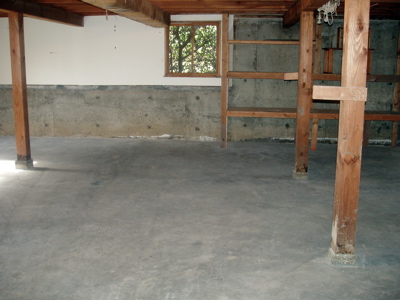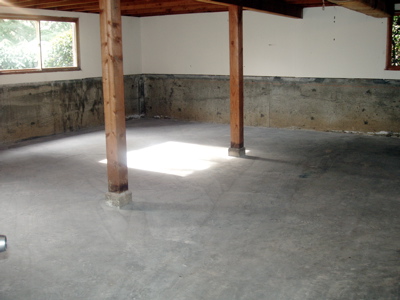 The lines run along the ceiling and appear to go up to various rooms in the house, but there is no evidence of phone jacks upstairs – anyplace!! I am sure someone can take care of this for us – for a price!
Here are some more shots of the studio area. There is a smaller room off the studio with a counter top, storage and a sink. Here are some photos of the area. I am so excited to have a place to keep paints, dyes, etc: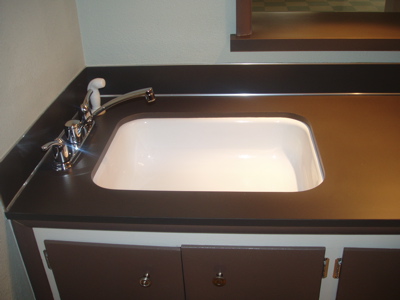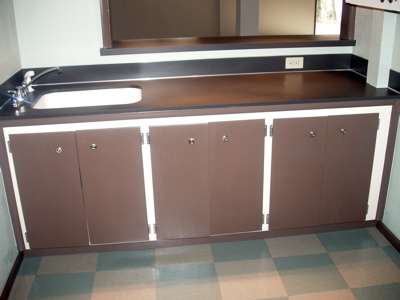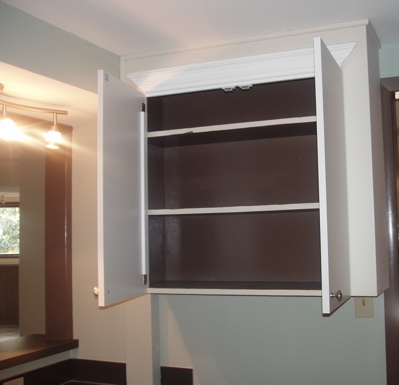 More details: I noticed that the outlets in the studio are all located midway up the wall: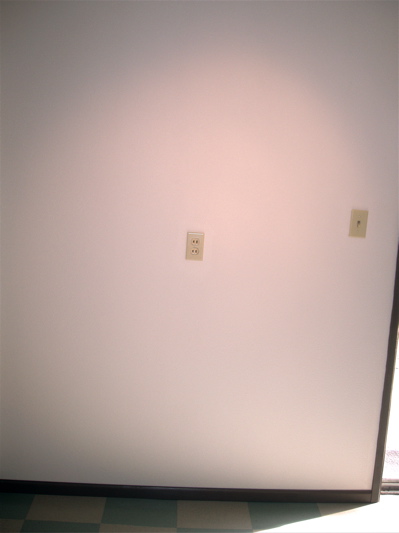 Here is the other room downstairs which we are calling the media room. It also has a fireplace.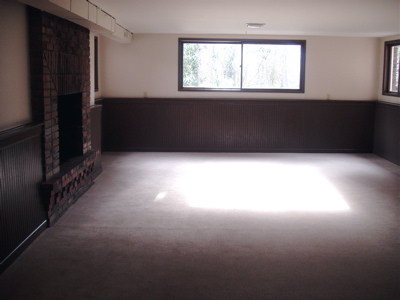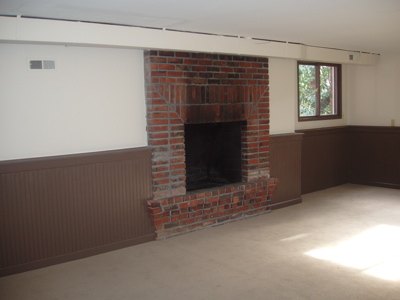 M & M came to see the house for the first time today. They thought it was appropriate to run around wildly in the studio while there was no furniture to impede their excitement: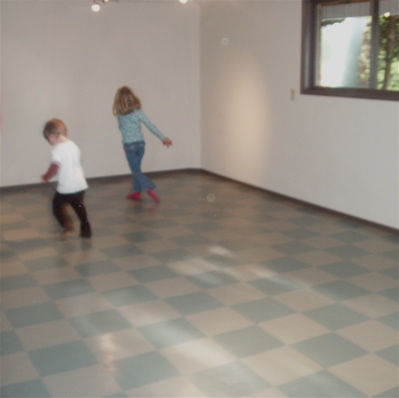 Oh, look, it's the masked avenger. Maybe he will find the missing phone jacks!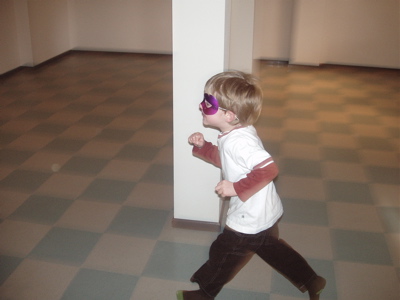 A few details that I was trying to explain to my friends at lunch the other day. Here is the funky art deco window thing that opens into the foyer to let in more light: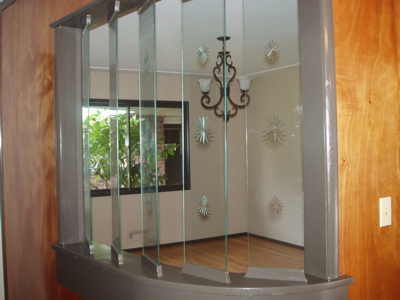 From inside the room which was a dining room, but will be Steve's office: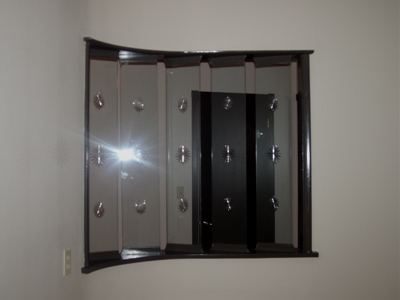 Here are the cool closet doors handles: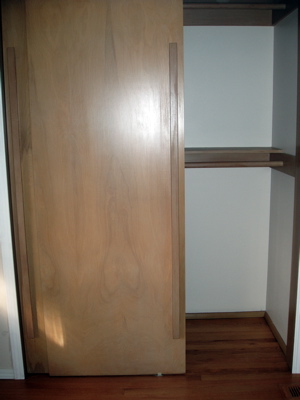 And here is what is blooming in my new yard:
cherry blossoms: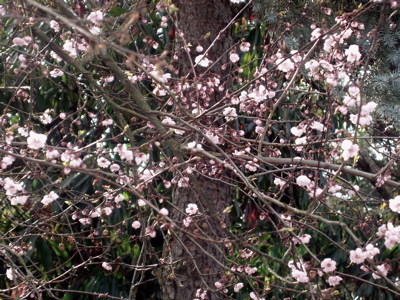 camellias: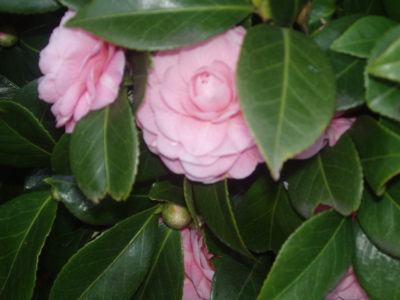 mystery plant: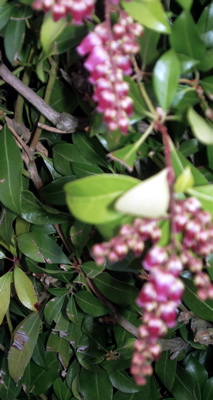 It was a beautiful day in Portland. The sun was shining and it was almost balmy. Tonight we went out for sushi. A great day!