It is so wonderful to call Portland, home. Yesterday, Steph and M & M picked us up at the airport. It was perfect to come home and sit on the deck with family around. M & M came for lunch today and stayed with us while Steph did some errands. I got very sleepy, but managed to revive myself with a diet Coke. I must stay awake to watch Project Runway tonight.
These photos arrived in my e-mail, today. Veni Sancto Spiritus is now hanging in its new home: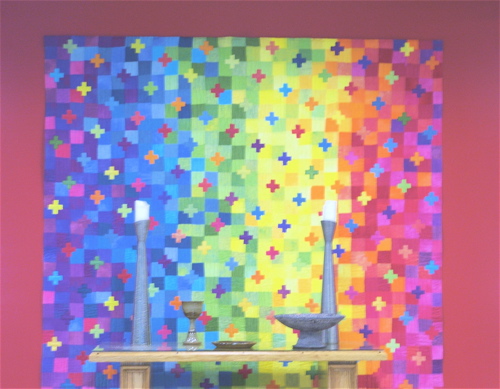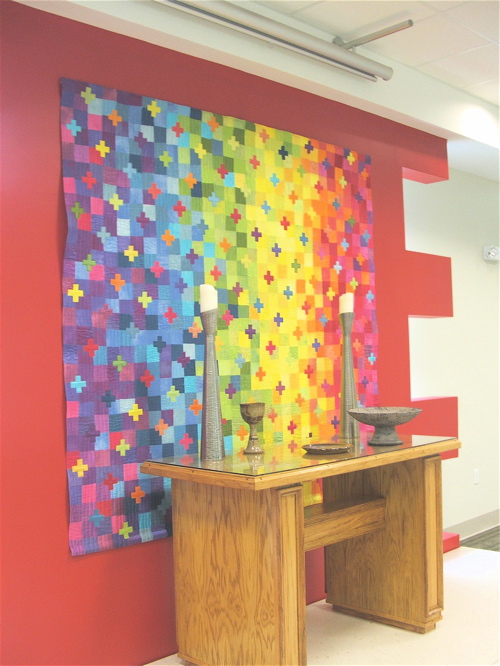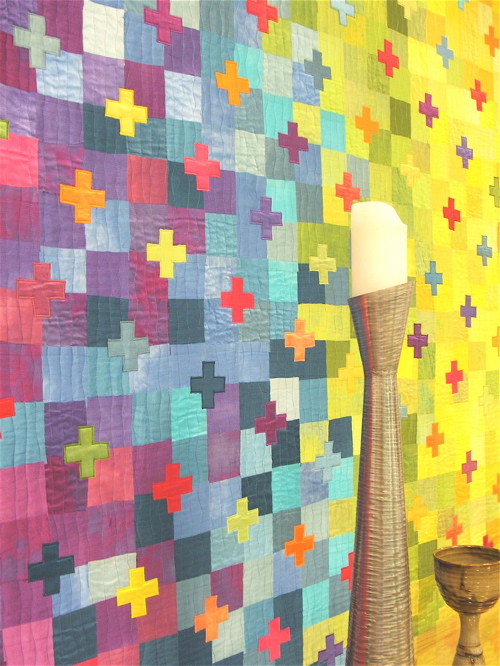 So I have breathed a sigh of relief.
I wanted to share some pictures from our field trip on our last day in New York. I love MacKenzie Childs pottery. I first discovered it at Nieman Marcus in Palo Alto back in the 80's. I bought one piece. A few years ago, we went wine tasting in the Finger Lakes and stopped by their location in Aurora. I bought one of the fish platters. We were there late in the day so we didn't get to take the tour.
Here is the entrance: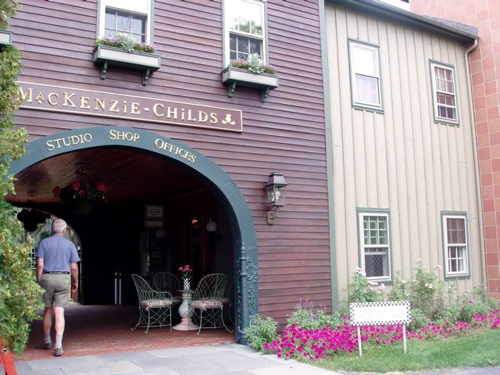 The signature motif for MacKenzie Childs is Courtly Check and it is everywhere! I love it!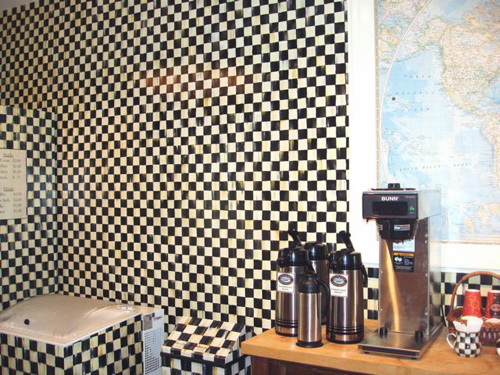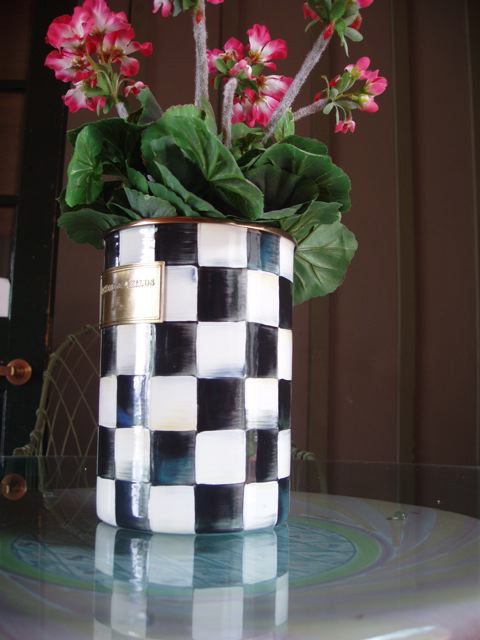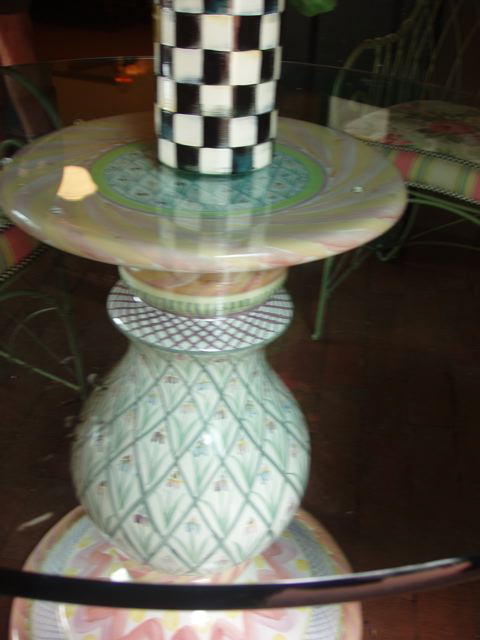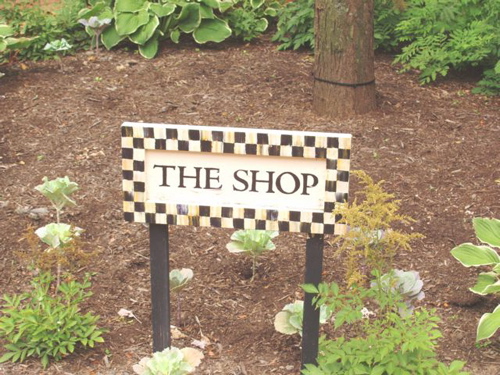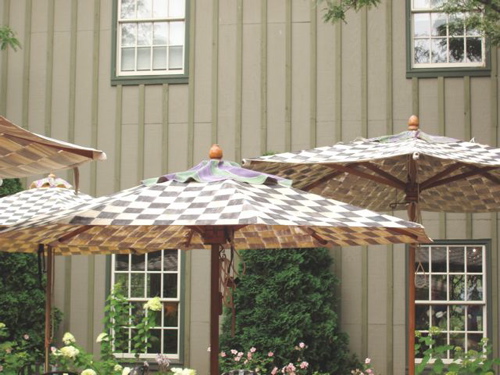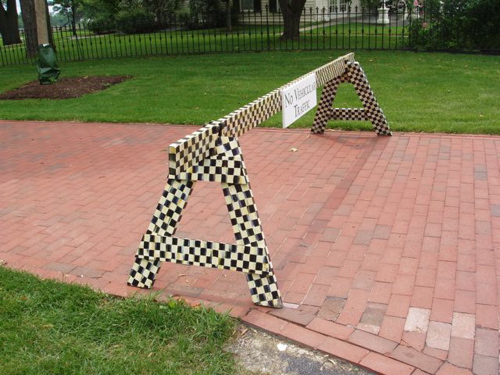 This is the original farm house which you can tour. Every room is decorated with MacKenzie Childs stuff. Every room is gorgeous and eclectic with modern art and a mix of antiques and modern furniture and wonderful fabrics. When you are in the showroom, it is a bit overwhelming to see all the patterns and items, but in the house they are very tastefully used in the decor. We were not allowed to take photos.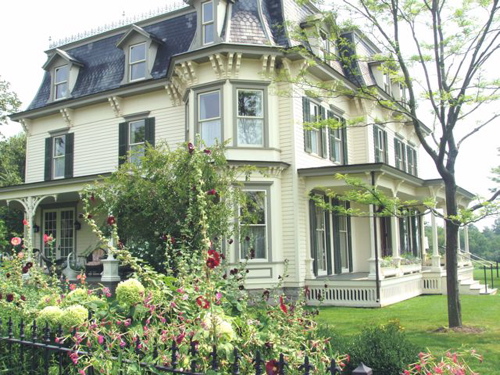 The landscape is gorgeous too. The farm overlooks Cayuga lake. There are sheep, ducks and other poultry wandering about.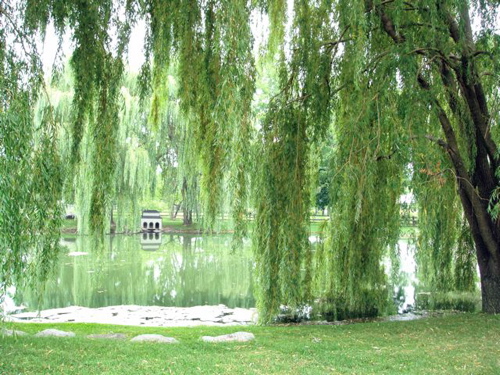 I came home with these things ?¢'Ǩ'Äù this Courtly Check metal tray and serving set.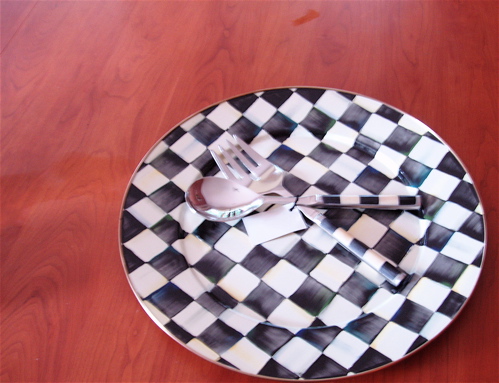 And this casserole which is joining a fish platter from my last visit: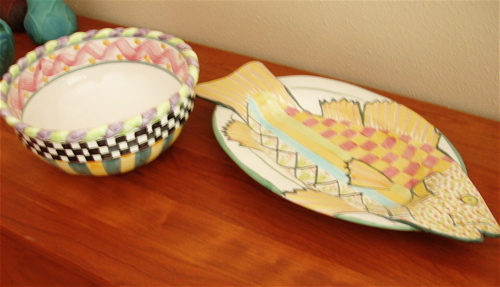 I leave you with this very gorgeous item ?¢'Ǩ'Äù a lime green silk comforter!!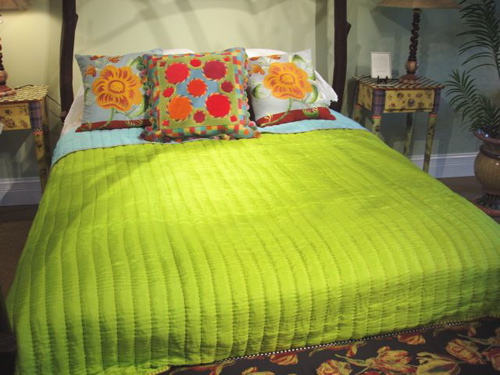 I am so excited about the upcoming week-end. The members of STASH are taking the train to Seattle on Friday afternoon for the APQN Quiltfest.