was deafening. I got  no really positive feedback on the collage I posted last night. As I sat in the dentist's chair this morning, I knew what I had to do. I needed to add more color and get the sweep of linear design elements more organized. I also decided to add a tiny border of one of the turquoises.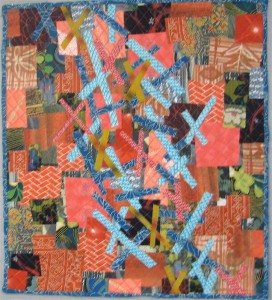 Here is a detail: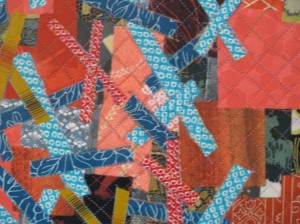 I will take this to STASH tomorrow and stitch down the binding.
The SDA piece is on the sewing machine, almost done with the quilting.