I am taking a break from the baby quilt to do some blogging. Actually, I took a long break. Mr C and I walked to the downtown area of Twentynine Palms, where we are spending some time in the desert. There is a Marine Base near by so much of the business caters to that market – tatoos, Marine haircuts, etc. It is known as the city of murals. This one is of Ann's parents. Her father was a homesteader and ran the newspaper, movie theaters and skating rink. They still have PO Box #1.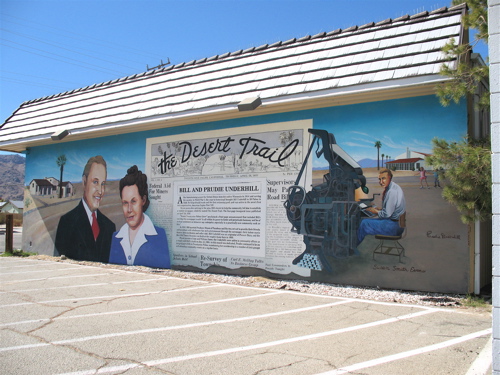 There are several murals. I paerticularly like these two: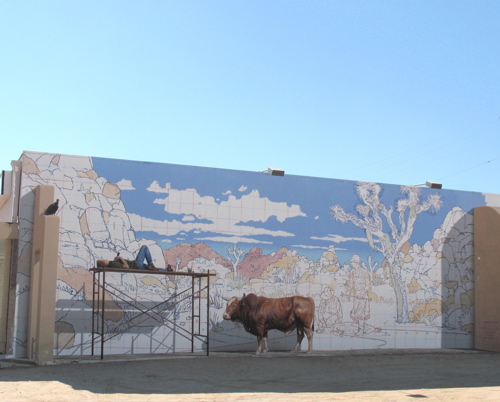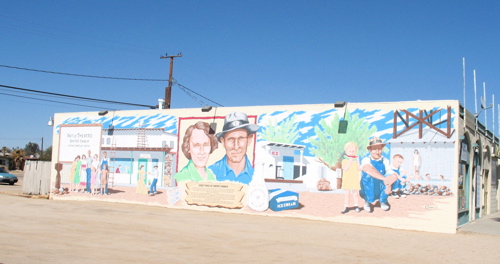 I also love the desert landscaping.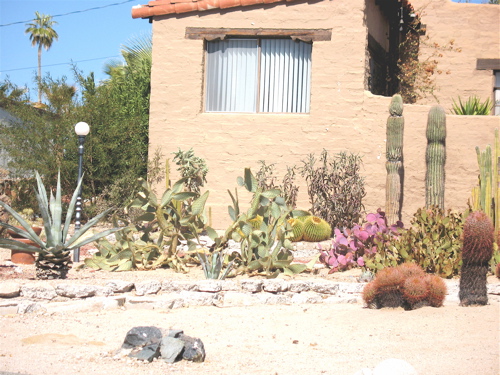 Look at this purple cactus.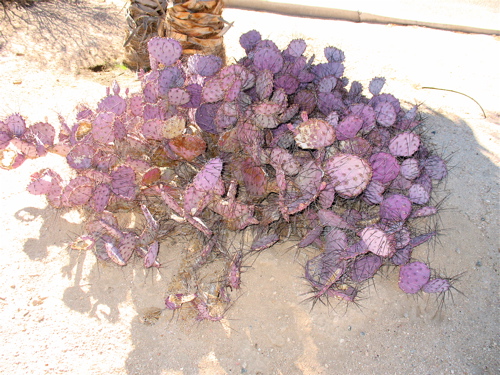 Here is our casita.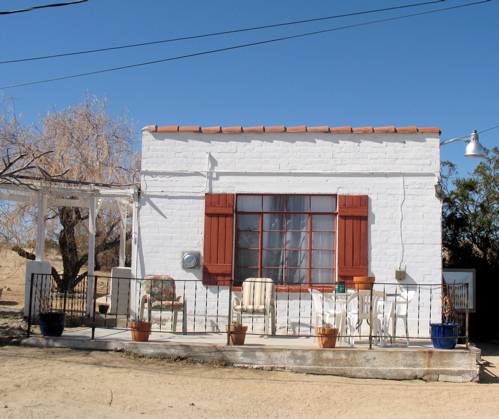 From our patio, we can watch jack rabbits, tiny chipmunks, California quail and other birds.
This is the main Casita where Mike and Ann live with their two dogs.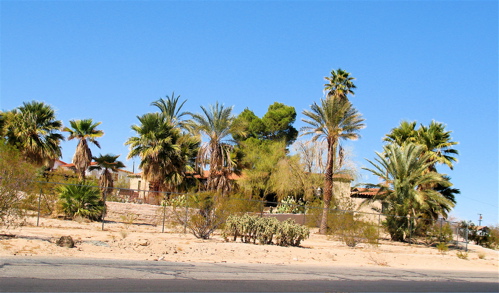 I love all the palm trees and native plants.
Here are some shots of Joshua Tree National Park which is located here. The vista that greets you as you drive in to the park is of another world – looks like you have landed on another planet.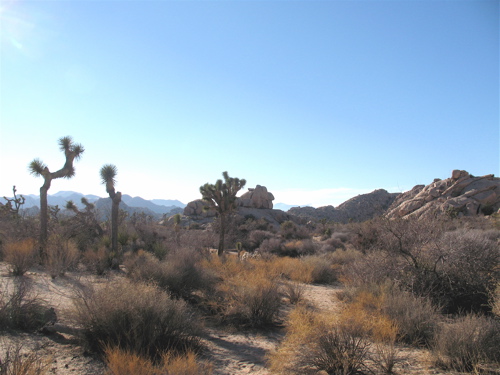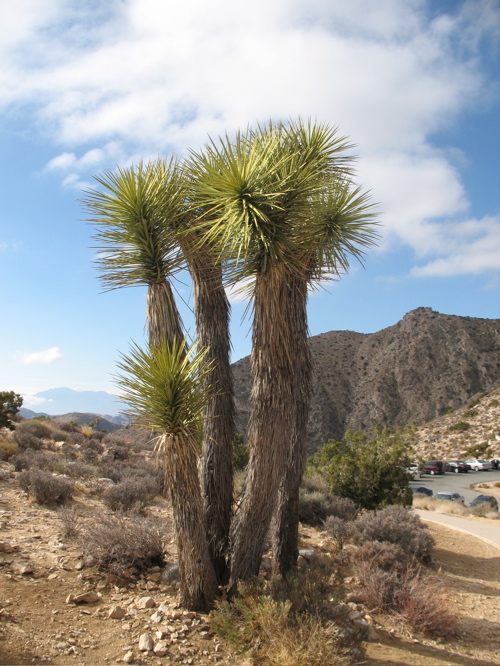 The rock formations are incredible.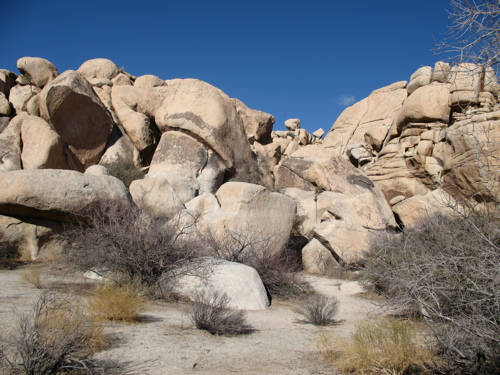 Here is a closeup of the two rocks perched atop this formation.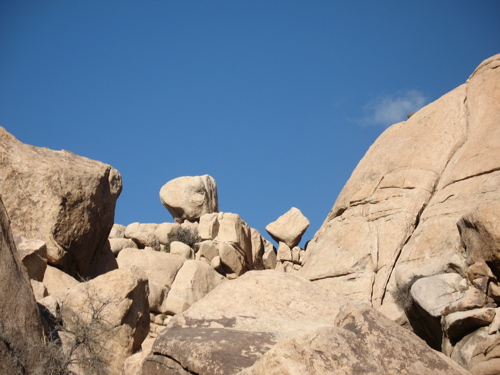 The park is just crammed full of these rocks and trees and little hikes that you can take back into secret places. We found some petroglyphs on our hike.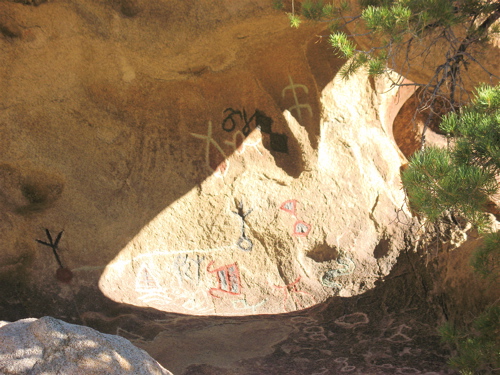 If you would like to see more Joshu Tree photos, check out my Flickr set.
Tonight we are going to an art auction benefit for the Boys and Girls Club. We have to get gussied up, desert style! Well, back to my quilting.
Almost forgot to mention that my The Thin Place was accepted in to Sacred Threads 2007!