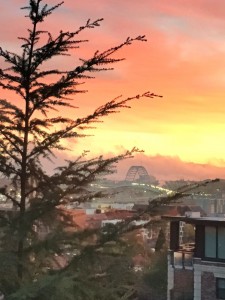 I needed one – a time out that is. After being sick for a week and rushing to get some work done to submit for a SAQA show, I just crashed. About all I did in October was my SDA work and fulfilling a few obligations. I am now trying to get back on track. Above is a photo of a sunrise we could see from the condo a couple of weeks ago. We had a nice Indian Summer and now it is quite cool and rainy off and on.
We took care of Wilfredo for Lisa and Clay while they traveled in Portugal and Spain. Sometimes, I had to walk both dogs which was a bit challenging. Here we are in the elevator heading down for our walk.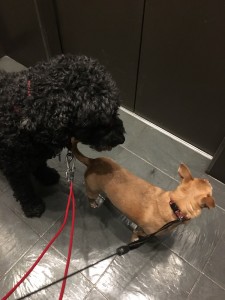 When the girls came back, they gave me this wonderful necklace which they found at a shop in Porto.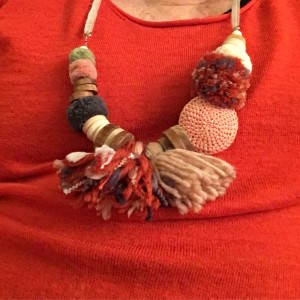 Here is a link to information about the artists – all work is handmade and have bits of crocheted beads among other fiber frippery. I love the colors.  perdi o fio à meada
I took lots of walks with Mr C and the dogs and photographed the beautiful fall colors.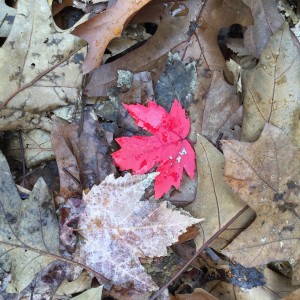 This is a view of fall from the condo gym.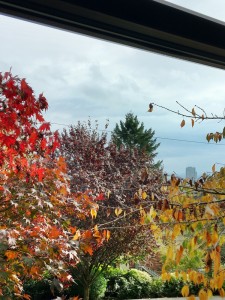 I prepared 4 older quilts of mine to travel to Brazil where they will be displayed in the annual Patchwork Design exposition with other members of the High Fiber Diet group. It is nice to have some older work get out there.
I also shipped two quilts to Coos Bay for the In Stitches exhibit at the Pacific Park Gallery. Mr C and I are going to drive down for the opening reception and spend the night on Sunday, Nov 15th.
Our local SAQA group met in the Oregon College of Art and Craft dye studio last month. One member led a group in immersion dyeing and I gave a brief demonstration on discharging fabric and then let people play.
I showed them the different results that you can get with different agents.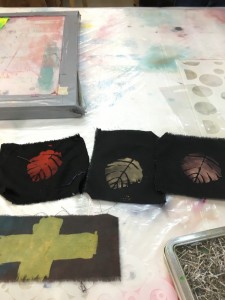 The fabric is the same black. On the left, I used soft scrub cleanser with bleach, the middle leaf was with Jacquard discharge paste and the one on the right was clear DeColourant. The green in the front was the result of discharging a piece of navy blue cotton.
Terry Grant played with drawing with soft scrub.
Mary Arnold used some stencils and got these great results.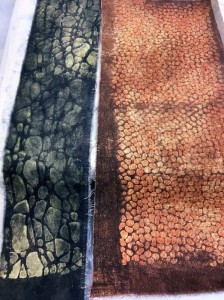 I did a test on snow dyed fabric with lots of dye colors in it.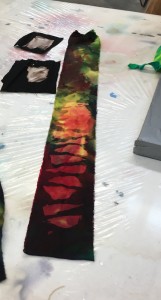 I am also making progress on this little red sweater. I just have one more sleeve to do.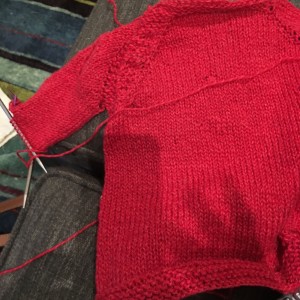 My project this week is to clean, declutter and reorganize the multipurpose room here in the condo. I bought these modular storage units which I finally got into the room yesterday and started putting stuff in the drawers.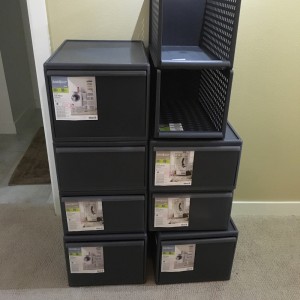 Today, I hauled everything out of the storage closet and rearranged it.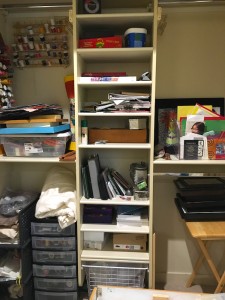 I had the hanging thread storage and the drawers with thread on the other side of the closet and they were harder to get to with my sewing table right in front. My goal is to make the whole room function better because I do so many different things here.
Finally, here are some photos of my grands. They are growing up so fast.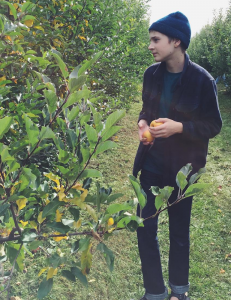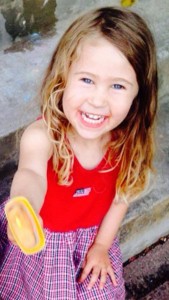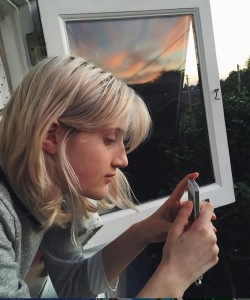 Paige and her parents are coming for Thanksgiving – can not wait!!