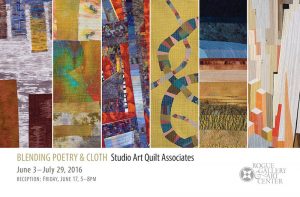 I decided it was time to check in with my blog readers regarding my new knee. The surgery went very well and I came home the next day. Coming home was a bit daunting. I had such an incredible nursing team at Kaiser. Mr C has been doing a fantastic job helping me through this time. My daughter, Stephanie, brought us enough food for a few days – quiche, chicken pot pies and soup. I have been doing very well in physical therapy and have exceeded the goals that were set for me so far. Next week, I start working in the Kaiser Total Knee gym. Right now I am allowed to only bend my knee to 90°. Next week I will increase that and will be able to use the bicycle in the gym. These are my helpers, the walker and the icing machine that circulates ice water around my knee.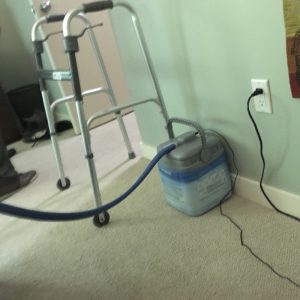 I have to stay on my back at night and I am having some weird pains in my thigh as the numbness dissipates. So, my biggest problem is being a bit tired and low on energy during the day. I do a set of exercises 3 times a day followed by elevation and ice. Here I am doing one of the more passive exercises: passive extension.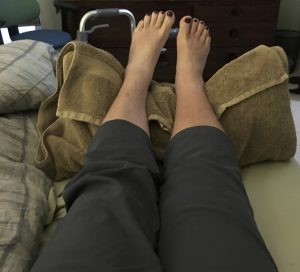 Next week I can start using a cane when I am in the condo, but still have to use the walker when I leave.
So all in all, my experience has been very good. The staff at the hospital said I was the poster child for knee replacement!!
Up at the top is the postcard for the SAQA Oregon show at the Rogue Gallery in Medford. I always love to have my work on the publicity!!