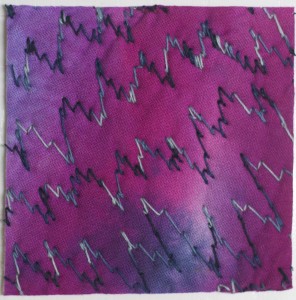 I am kind of coasting through the days, right now. Just getting the bare minimum done. Since I am taking off at the end of the week, I am feeling less inclined to start something new right now. I ordered some fabric for the Rhythm and Hues show for the High Fiber Diet show at the Latimer Quilt and Textile show late this year.
I finished the house quilt. I just need to sew rings on the back for hanging.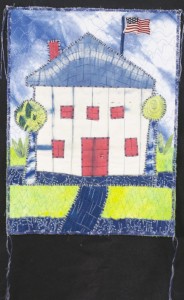 Here is the special label that each piece gets.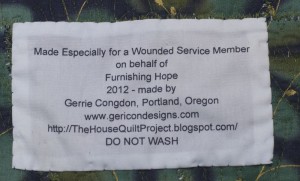 I realized that I had not pulled my linen and cotton clothes out of their winter storage. I have them washed and was going to iron every thing today, but I only got two tops done. I think we are in for several weeks of real summer weather.
Tomorrow, Miles and Mia are coming over to earn some money by doing some odd jobs for us. I am going to have Mia help me sort my fabric scraps by color. I think she might enjoy doing that. I will report on our progress tomorrow.