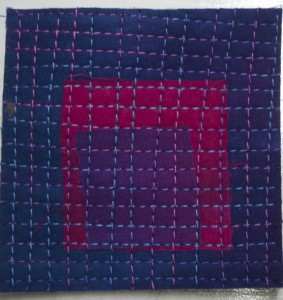 It has been a soggy, dark day here in Portland. I have to get used to it, but when it is dark and cold, I find it difficult to get up and go. We finally took Scooter for a walk in the rain. I spent most of the morning dorking around on my computer, trying to make a signature jpeg have a transparent background so that I can insert it in a newsletter with a gray background. There must be a way. I finally gave up.
I did some clean up in my studio so that I can get back to work on the organ piece. I also made two 3 x 3s so that I am up to date.
I decided that it was best to work out the filigree pattern that is distinctive on the organ. So I enlarged it and printed it on freezer paper. Now, I can iron it to fabric and cut it. I have a few more pieces that I need to do. I think that once I anchor the piece with these, I can move on to the pipes and the wood casing parts.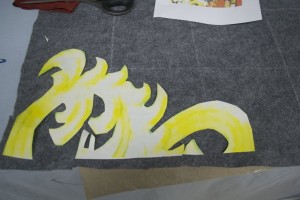 As a reminder, this is the crop that I made of the pipes.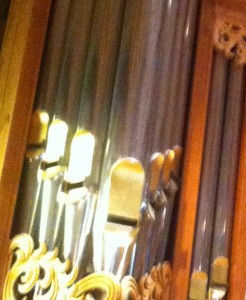 Here is the othe 3 x 3. It is a weird one. I am having trouble getting through this month as I don't really have a lot of fabric to choose from.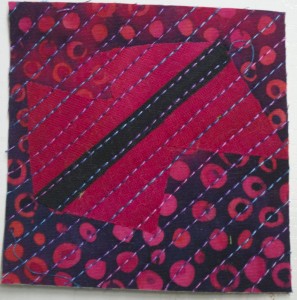 Hope you are having a great week-end and if you live on the other coast, I will be sending you some positive vibes for getting through the Frankenstorm.