We are settled in for the night at a motel in Forks, WA. We arrived in the Olympic National Park today. We had lots of traffic — much like Judy on her trip this week.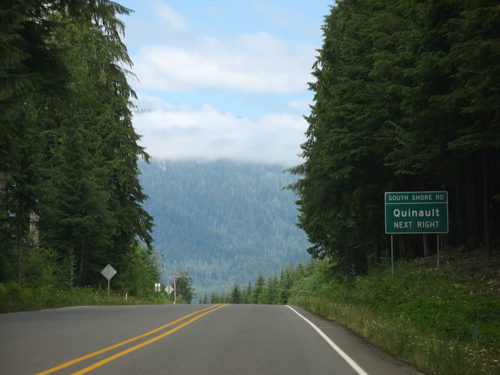 When I wasn't driving, I worked on this: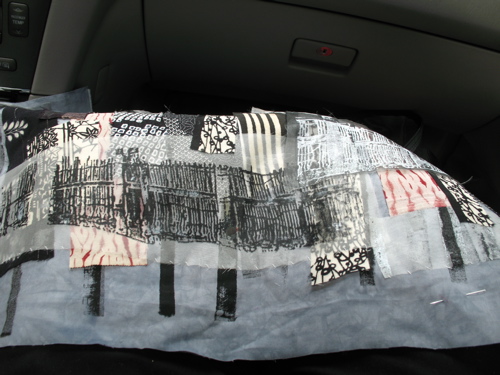 The wild flowers were blooming with abandon along the road side as in this drive by view of Lake Quinault.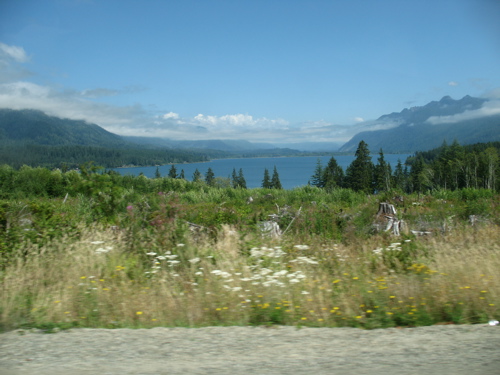 We spent the afternoon at the beautiful Hoh Rainforest and did a hike of a little over 2 miles. We saw moss up the whazoo, even on the telephone booth.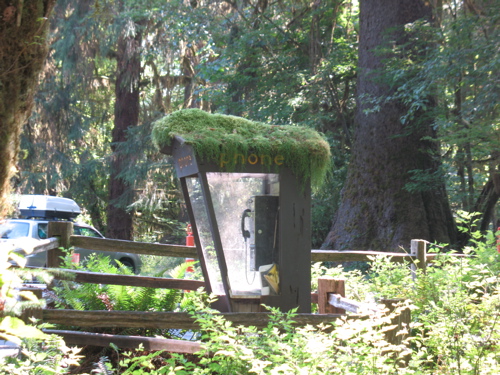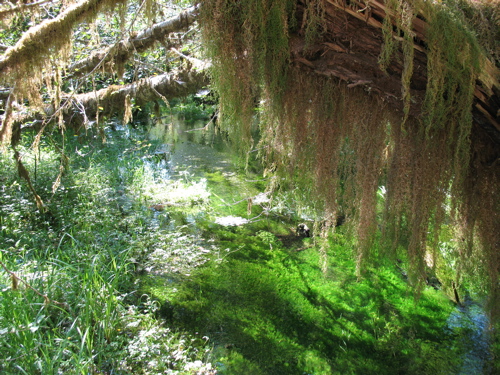 And other beautiful sites: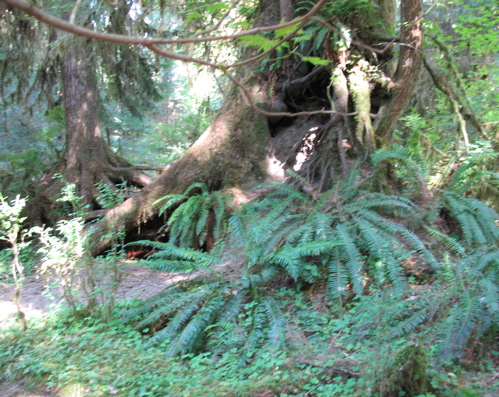 Signs like this made our hike a little faster: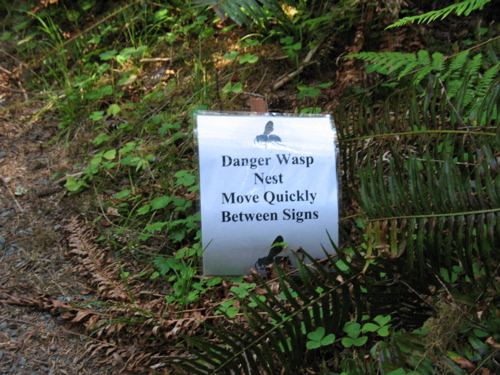 This little cafe sign made me laugh — the Hard Rain Cafe: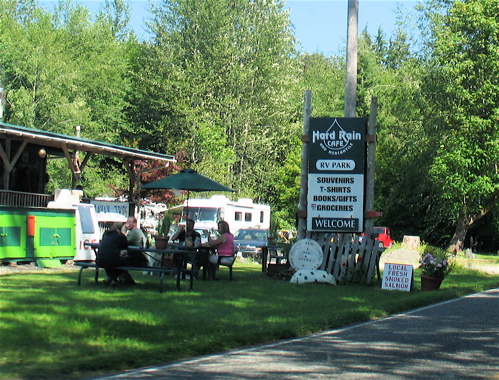 Here is where we had dinner — The Kalaloch Lodge, right by the ocean.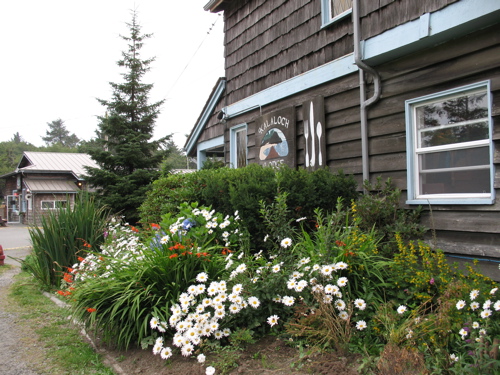 Yjr wifi here is slower than molasses so it is way past my bed time. Signing off from a beautiful day. You can see all my photos from the day on my Flickr site.