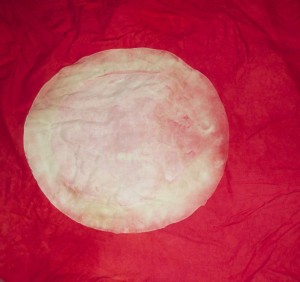 As the Super Moon also known as the Strawberry Moon, shines brightly tonight, I have been spending the day trying to discharge a moon shape on a red background.
My first attempts were on red silk and red cotton. The silk was a bust.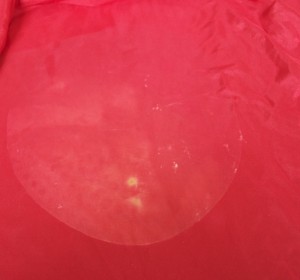 The cotton discharge was pretty good, but I decided it was too small.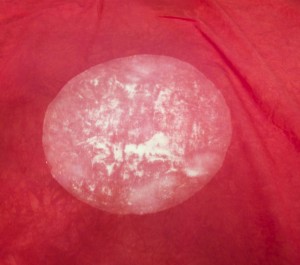 I cut a larger freezer paper stencil and discharged again.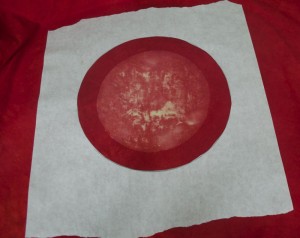 The result was the photo at the top of this post. I am very happy with it.
I finished the red organza collage, edges and all. It looks great. Tomorrow, I will stitch the red cotton to the pre-felt and shrink it and hope I get good results!!