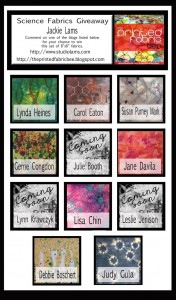 October's theme, chosen by Jackie Lams, was science. I was a bit baffled about what to do. All I could think of was the atomic symbol. So, I did a search on science clip art and came up with DNA strands.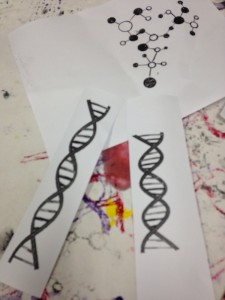 I drew them with india ink pens and made thermofax screens, but the screens burned too much and the screens started disintegrating. So, back home to regroup. This time I took the drawn screens and made photocopies on my old Canon copier and got much better screens.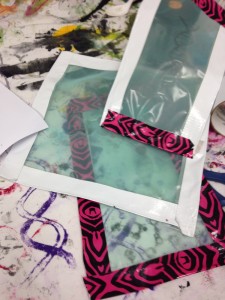 I played around with different colors and background fabric and ended up using chartreuse for the background. Here is the 12 x12 piece for Jackie.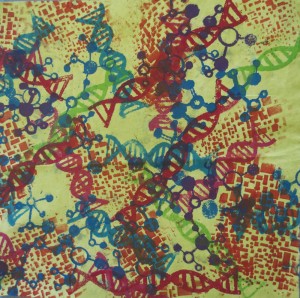 And here is the 6 inch piece for the give away.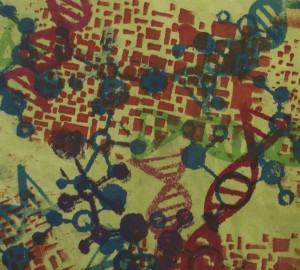 After doing the dna strand printing, I thought the piece needed something more so I used one of my little stencils and added the red squares.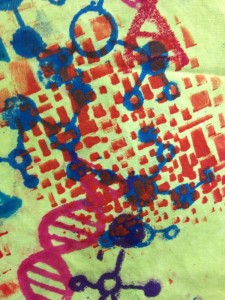 For a chance to win this fabric pack, go to Jackie's blog, our FB page and the Printed Fabric Bee Blog and leave a comment.