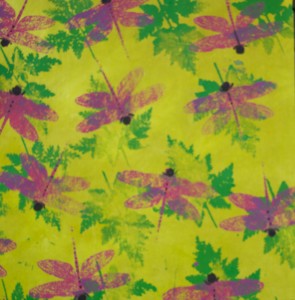 I am sorry for my absence, but I had a bit of a melt down last week, and I have had a lot of other stuff on my plate. More about that later.
On to this month's printing for Jane Davila whose theme was insects.
I was inspired by this photo I found on the internet when I was surfing for ideas. A hot pink dragonfly? Loved it.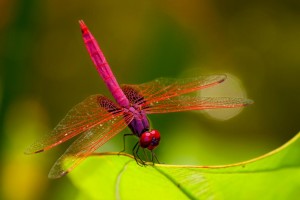 I made a dragonfly thermofax screen and headed to the studio. I found the perfect hand-dyed green background fabric and an old leaf screen.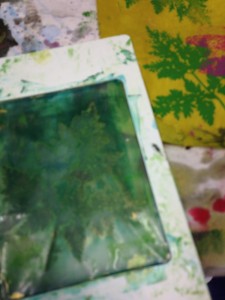 I printed the dragonflies in hot pink.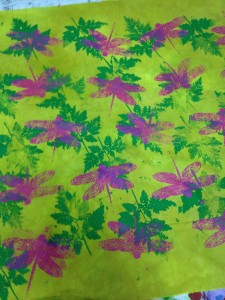 Jane had asked for a touch of black so I added a black head and little dots on the bodies of my dragonflies.
Here is the collection so far: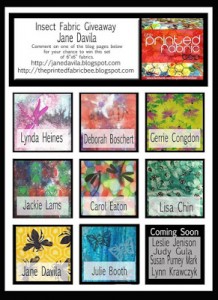 For a chance to win this collection, leave a comment on Jane's Blog or the Printed Fabric Bee Blog. She will select the winner on August 15th.
You can see what other members did on their blogs.