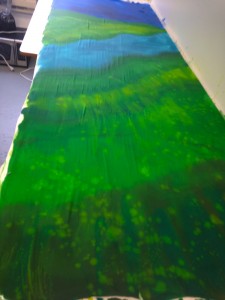 Believe it or not, I have hung in here for 10 years, blabbing away about my life and my art. To celebrate, I am giving one of my small mounted aspen pieces to one of you, if you leave me a comment.
First, I want to tell you about my great day. I finally started painting the silk fabric for my solo show. I am doing six different 6+ foot pieces. I was able to get a set-up in my little studio where I could paint fabric that long.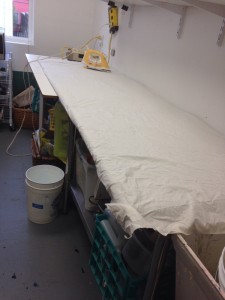 I putted a long padded surface over my stainless steel printing table and my cutting table. I also have a couple of smaller tables on which I have my paint and brushes. It is a tight squeeze, but very doable.
I first painted a small sample with the colors I wanted to use.
I cut a length of silk about 6 1/2 feet. It is folded in half and pinned around the edges with small t-pins.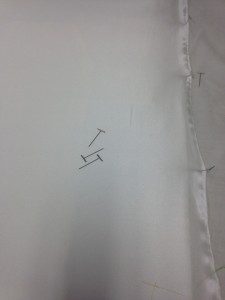 I started painting with foam brushes and Jacquard Dyna-flow paint.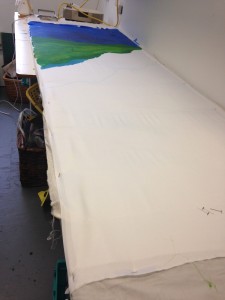 I sprinkled some salt on the blue area.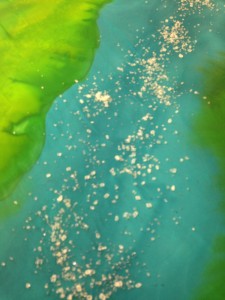 I left it to dry and will go back tomorrow. My plan is to do 6 colorways: green, blue, yellow, orange, red, purple. I will cut each piece in half lengthwise. I will do some more surface design on these fabrics. One half will be cut up and turned into small pieces mounted on gallery frames. The remaining long piece will hang as art cloth as a center piece for each color. I have been dreaming and scheming about this for so long. It is exciting to get started.
OK, if you made it to the end of this, don't forget to leave me a comment and I will use the random number generator and one of you will get this little piece.