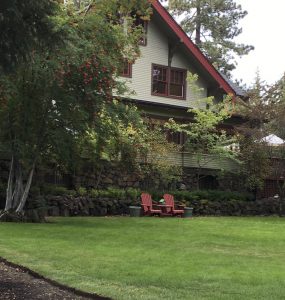 Monday was our 52nd wedding anniversary. We headed for central Oregon to the high desert area. We stayed in a lovely B & B in Bend. It was close to the Deschutes river where we could take morning walks and there were really good restaurants within walking distance.
On our way, I had to stop at Camp Sherman and take a short hike to the head waters of the Metolius River. Here we are, enjoying the beauty of that place.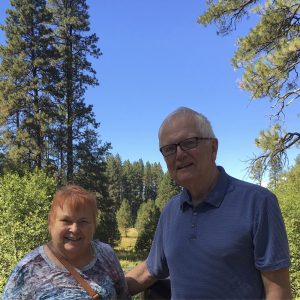 On Tuesday morning, we decided to check out the High Desert Museum which is a lovely place set back in the Ponderosa pines. There were a couple of art exhibits that I wanted to check out. We found much more than that. One art exhibit was art that was for sale to benefit the museum. Here is a piece that I really liked.
The other exhibit was about art that was created as part of the WPA program. It was very interesting. Here is a painting that we liked.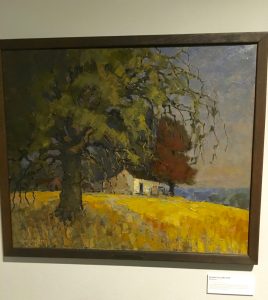 I liked seeing this special exhibit by Marie Watt that was commissioned by the museum. Marie lives and works here in Portland. There was an informative video about her work, as well.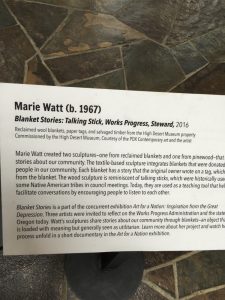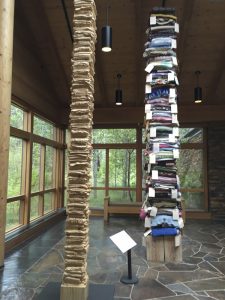 In addition to the indoor exhibits, there were special exhibits of animals and birds of the area. I saw a few Aspens, too.
I really enjoyed the chance to get away and just enjoy the natural world. Now, I am trying to buckle down and get some creative work accomplished.