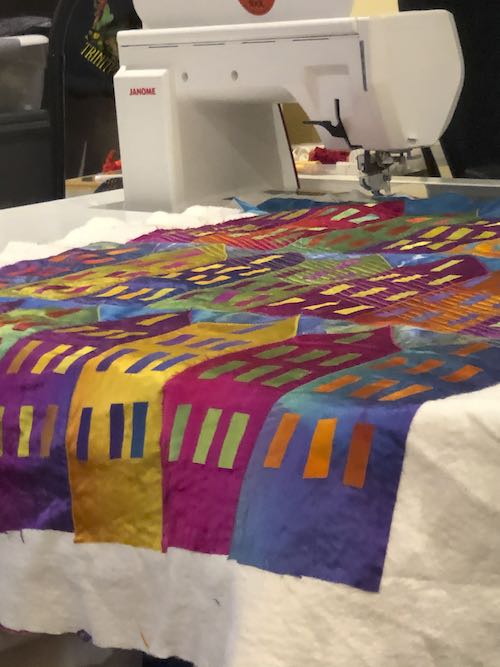 This piece is under the machine getting quilted. I will have more about this later.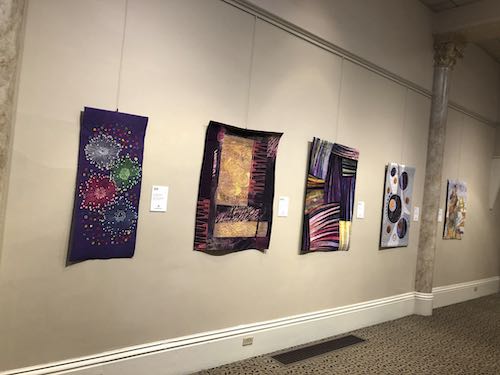 Last Saturday, my High Fiber Diet group had a curator's event at the Artreach Gallery in downtown Portland. Our current exhibit is titled "No Shrinking Violets", with a purple theme. The first quilt in this group is mine, titled, Frippery. The main elements in this were created in a workshop with Betty Busby. I started with a photo of a spiky flower that I played with in photoshop to simplify it. I then drew o top of it, using a special iPad program. That was turned into a design that I could resize and cut on the Silhouette Cameo. I painted a non-woven fabric and cut the 4 elements. I added lots of dots with paint because Betty says everything is better with dots.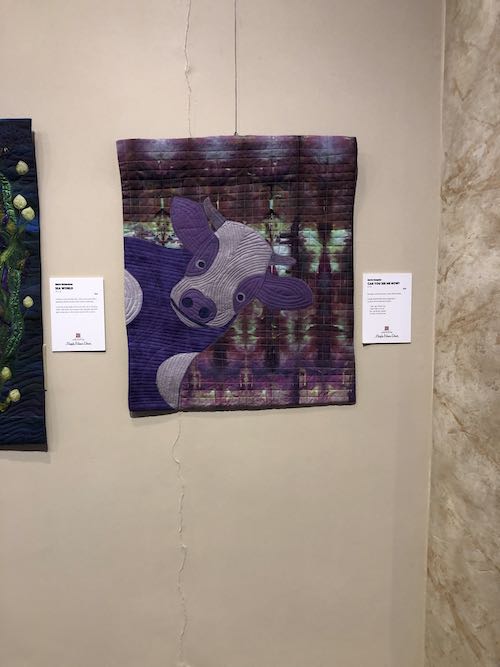 This is my other piece juried into the show. It is called "Can You See Me Now?" and is based on the poem,
I never saw a Purple Cow,
I never hope to see one;
But I can tell you, anyhow,
I'd rather see than be one.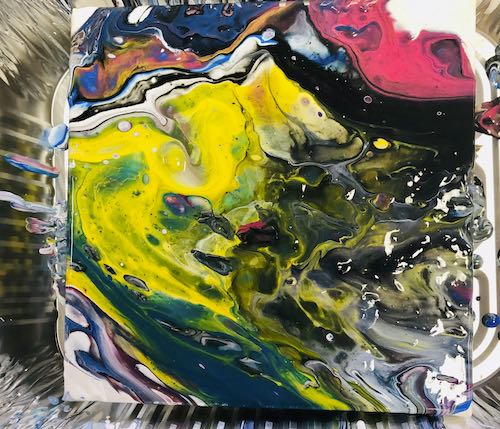 I have been taking an acrylic pour workshop on Wednesday nights at Trinity Cathedral. This was my first attempt, last week.
The process requires mixing acrylic paint with a flow agent, Elmer's glue and a bit of silicone oil. The different colors are layered in a cup.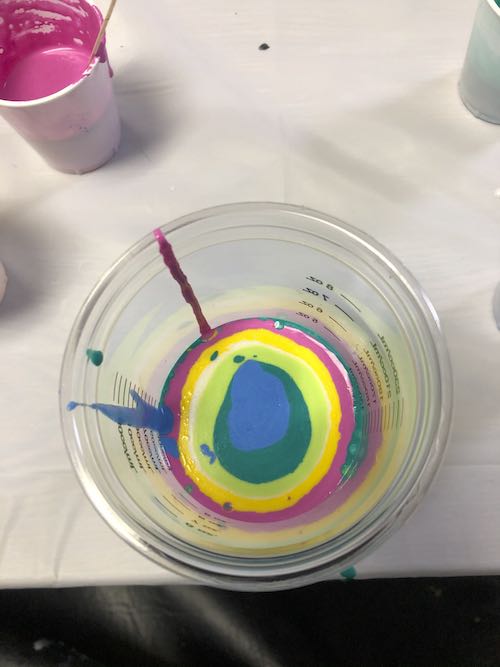 Then, you put a gallery wrapped canvas on top of this and flip it over. Wait a minute or two for the paint to drop and remove the cup. It looks like this.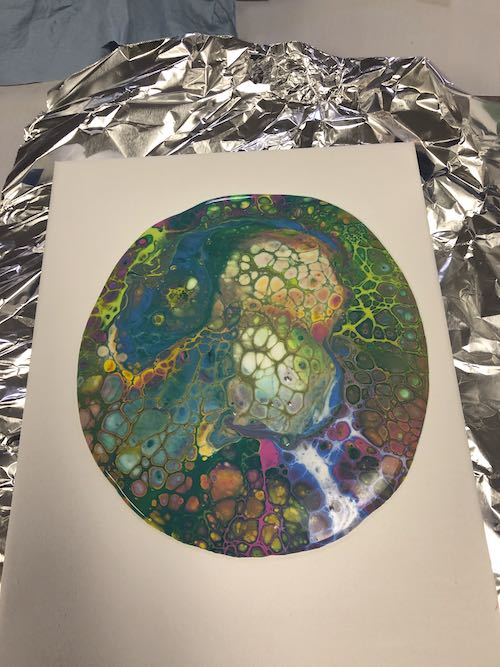 Then you pick up the canvas and move it side to side to move the paint around to cover the canvas. This was my result this week. I really like it.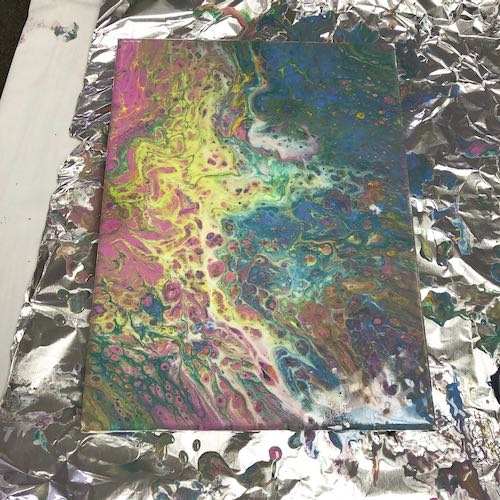 I am thinking of taking a good photo of this and having it printed on silk by Spoonflower.
My torn paper collage for last week did not get done because someone recycled the NYT Sunday magazine before I could have at it.