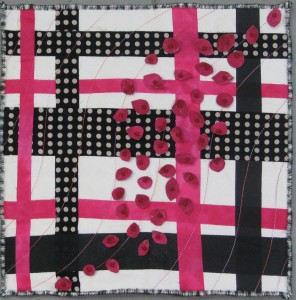 This is my piece for the 12 X 12 theme, Passion. The title is Satin Sheets. Several ideas passed through my brain, but I decided to go for the more titillating, tongue in cheek view.
I cut strips of silk charmeuse into strips which wove on to a background of white silk satin. I then machine quilted with sensuous curves.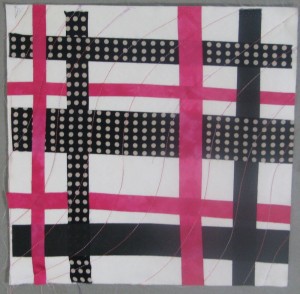 To create rose petals to be strewn on this perfectly made bed, I fused two pieces of painted red silk together. I then cut petal shapes.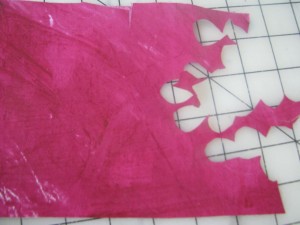 To make them 3 dimensional, I cut a slit and glued one side to another along the slit.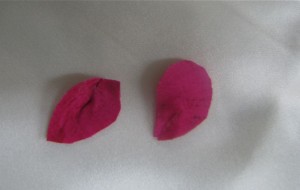 These were sewn to the silk background with a matching bead in the center.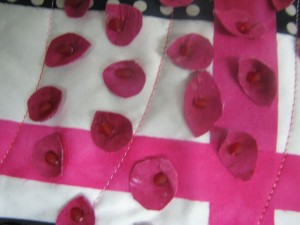 So there you have it – satin sheets and rose petals, foretelling a night of passion.