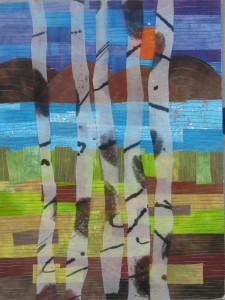 Did you see that? This is my 999th blog post. What am I going to do for #1000?
Here is my design dilemma. I was so excited about using this dye-painted organza for my aspens, but I just don't like how it looks with this background. Here is how it looked quilted with no trees.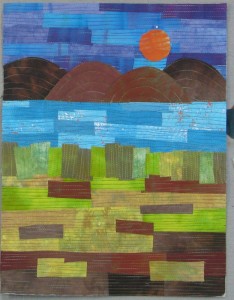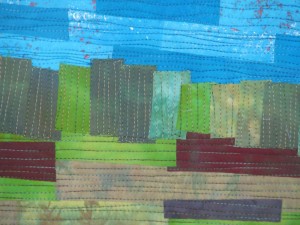 I decided that I needed to do a simpler background which I worked on yesterday and finished today. It is not quilted, yet.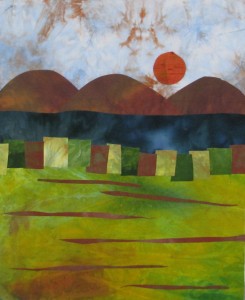 Here it is with the aspens.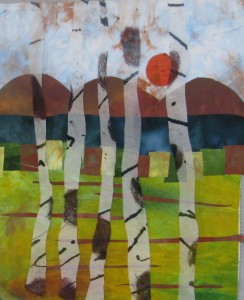 I like this better, but I am not sure that the aspens are working as well as I would like so I painted some new aspen organza fabric tonight.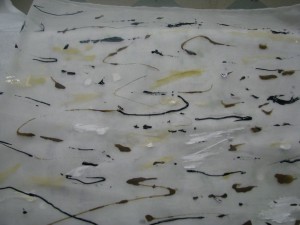 Tomorrow, I will slice this up and audition it.
This morning, we let Scooter out in the front yard for a bit and he ran off to the neighbor's. Mr C put him on a lead. Here he is peering into the window wanting us to pay attention to him. Isn't he so cute?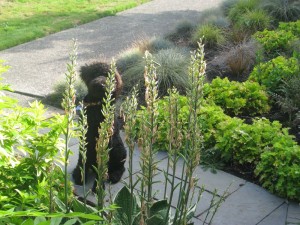 Stay tuned for #1000. Not sure if it will be tomorrow or not.