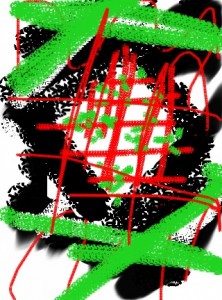 Mr C and I have been driving around bucolic Sonoma County. When we came back to the room,  I was going to do some drawing in my sketch book for my art for the day. However, someone reminded me of the iPhone drawings that David Hockney does, so I went in search for an app for drawing. I found DoodleBuddy which is free. There are probably more sophisticated apps, but this was a fun place to start. You can draw and erase and smudge and change the color and weight of the drawing line. You can undo if you do not like a line. Then, you can save them to your photo album.
The next chapter in the Expressive drawing work calls for doing expressive drawing and them obliterating part of it then adding more lines. I did that with my iPhone doodles. Here are some others: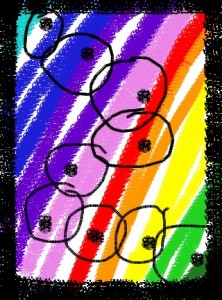 Here is an expressive doodle.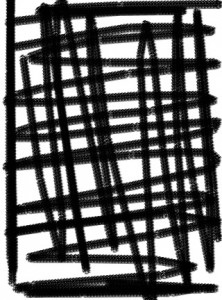 I then obliterated part of it and added some more elements.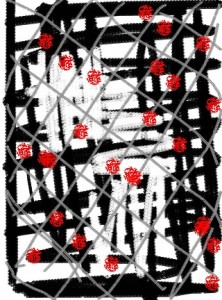 Addicting!!
This morning, we had breakfast at a fifties style diner in Healdsburg — Helen's choice. The food was great. We said our good-byes and Mr C and I did some driving around Sonoma County. You can't drive very far without catching site of a vineyard.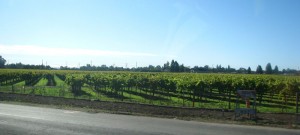 We wanted to check up on the Green Music Center at Sonoma State. Friends of ours donated a lot of money to build a concert hall like the one at Tanglewood for the Santa Rosa Symphony and other local music events. We donated some money when we lived here and it was fun to see the progress that has been made.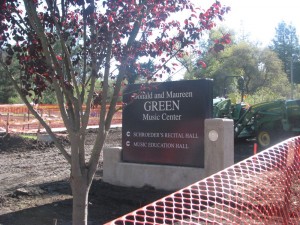 There is seating inside and in the summer, at the end of the building there is a sliding door which will open for cheap seats on the lawn.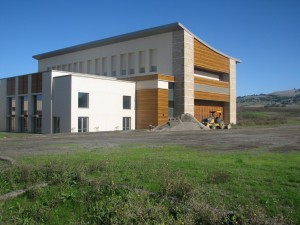 I love the architectural details.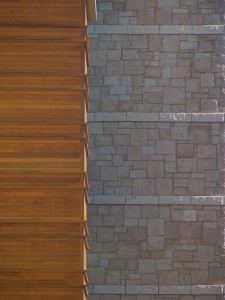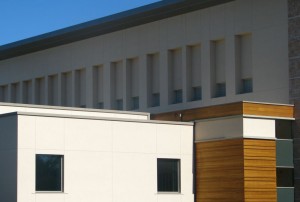 This is the recital hall named after Schroeder of the Peanuts comics. Charles Schulz's wife, Jean donated the money for this, I am pretty sure.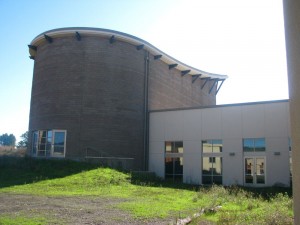 After our tour of the music center, we headed for Sebastopol to drop in on my former boss, Joy Stocksdale. They have recently renovated their home. It was so much fun to see the beautiful new digs. I spent many hours there working on SDA stuff and I hardly recognized it.
Some more beauty from Sonoma County: