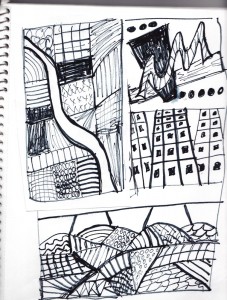 I missed a day of posting. Yesterday, we had a full day. First, we attended services at our former church and had a wonderful time catching up with many dear friends. Then we went out to the river — Guerneville, to be exact — where my niece and family have recently moved into a home that they are renovating. Lisa, Clay, Mark and Jayme came up from the city to spend the afternoon with us. It was loads of fun.
My art for yesterday was family portraits. Here is the sweet new one month old baby (I love the smell of babies). Her name is Celeste.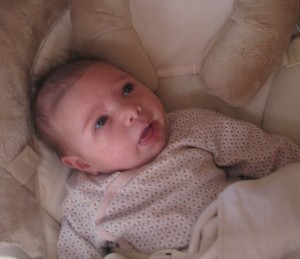 And here are a couple of shots of her vivacious and strong willed 3 year old sister, Viola.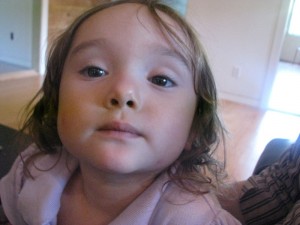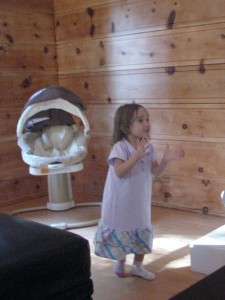 I love this photo of my artful daughter, Lisa.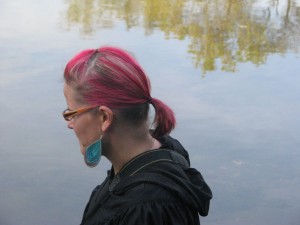 Those earrings are fabulous. They are made from thread in a God's Eye fashion.
We arose early this morning, before the sun, to drive home from California. We saw a beautiful sunrise.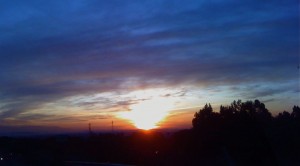 I must say that the iPhone makes my 11 hour drive so much easier. I can phone, e-mail, post on FB, play games, photograph stuff, and make art. Here is my art from the drive.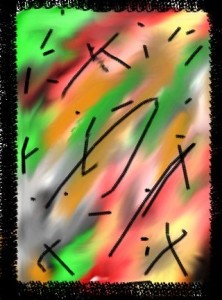 Tonight, while I watched Dancing with the Stars, I forced myself to try doing some sketching of ideas in my sketch book. I should do it more often. I came up with 2 or 3 ideas for some fiber art. The next theme for our High Fiber Diet show is A Bird's Eye View. I want to do one or two abstract views of the countryside, using my own fabrics and perhaps some batiks. So a couple of the sketches above are ideas for that. I think that I should be more diligent about just doodling in my sketch book. This may be a breakthrough for me.
I am extremely tired and about ready to pass out. Time for bed.