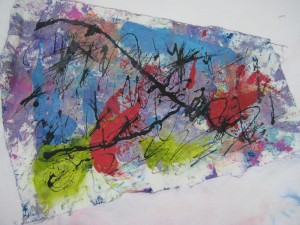 This is a paint rag that I used when I was painting my black hole pieces. I loved the play of colors. Today, I took some India ink and dribbled it over the piece. I cut it up and collaged it on a black background.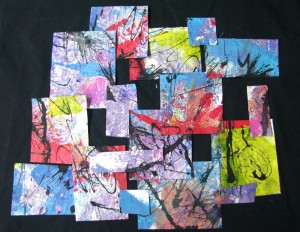 It is a work in progress.
I spent most of the day as Suzie Homemaker. The morning was given to tidying our bedroom and doing laundry. This afternoon, I started the clean-up of the postcard making frenzy. I finished it tonight so I have a clean slate for doing some art.
Tomorrow is STASH. We are going on a field trip to a new quilt shop in West Linn and will have a nice lunch together. I am looking forward to it.