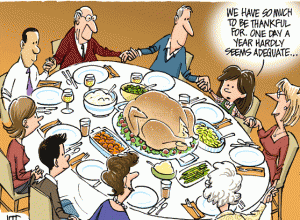 I am thankful for so much — my good health, my ability to indulge in creative endeavors, my wonderful and supportive Mr C, our new puppy, Scooter, time with my grandchildren, my family near and far,  and the many friends, new and old, that enrich my life. I am thankful that all of my children are in supportive and loving relationships. I want to wish all  of my USA readers a blessed holiday.
Not much art done today, that I can show. I have spent some stolen moments working on the pink challenge. I did my last minute marketing, made two pies, roasted a turkey that is going to our church dinner for the homeless, tomorrow, got my hair colored, did two loads of laundry and worked on the SDA website.  Some days, you just have to catch up with yourself.
I did receive a nice package of goodies that I purchased from the recent SDA auction — Fabulous Felted Scarves by Chad Alice Hagen and Jorie Johnson; Artistic Photo Quilts by Charlotte Ziebarth and the Quilting Arts DVD – Painting Fabric for Whole Cloth Quilts with Judy Coates Perez. Speaking of Judy, I love the piece she is currently working on.