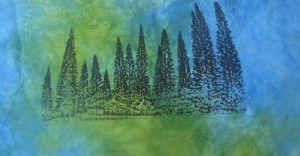 Today, my daughter, Steph, came by with her super duper camera to take some photos of my studio and me and also, how I prepare thermofax screens for the Twelve X Twelve book. She took a lot of photos of how I store stuff and other oddities in my studio. I have a big space, which is awkward for photographing, but it is very efficient as a work space. So, we decided to go with the quirky photos.
I made the print up there to demonstrate how the thermofax works. I made the screen from this photo that I took in Kauai. I loved the wispy look of these trees.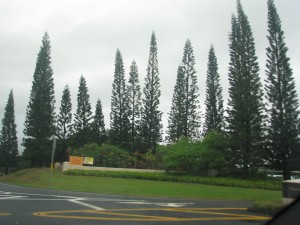 M & M did not have school today so they came with Steph. After we were done in the studio, we mixed up some homemade bubble mix and had fun in the front yard. Even Scooter got in on the action.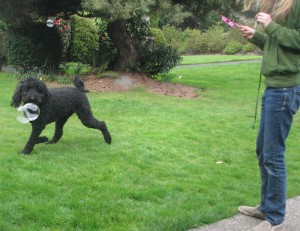 As you can see, it was a lovely day. There were delightful gusts of wind that blew the bubbles before the kids could. Lots of fun.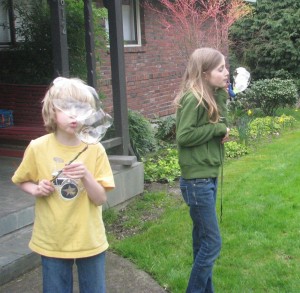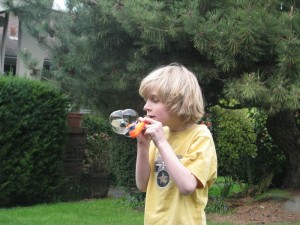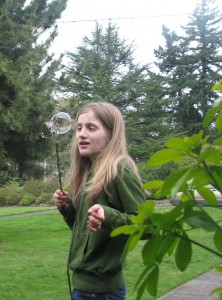 They love this fancy bubble maker that I bought at a craft show.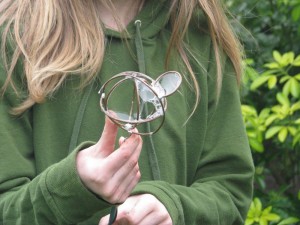 I love the colors in this Japanese Maple.
I finished up Entwined Roots tonight and sent a jpeg in for the SAQA auction. I can cross something else off my list.