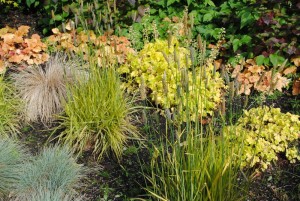 We have had nothing but rain with very occasional sun breaks for the month of May. The grasses in our front yard love it.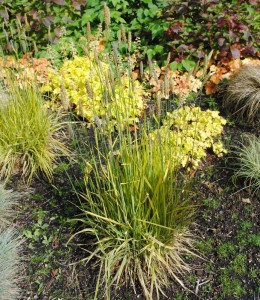 As do the lettuce and kale: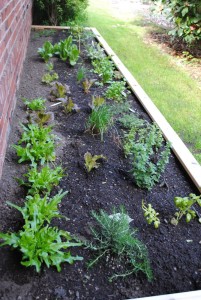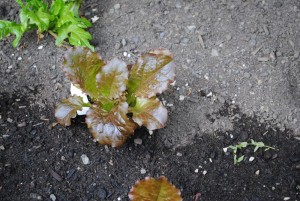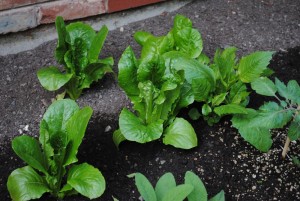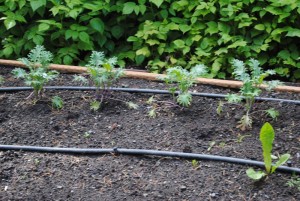 The green beans, peppers and tomatoes are almost dormant as they, like me, are craving sun.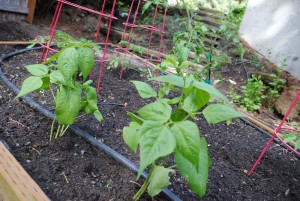 There are lots of wannabe raspberries from the starts we planted last year.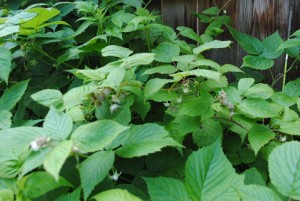 I have 3 peonies. They need way more sun than they are getting on my studio patio. I think I need to move them.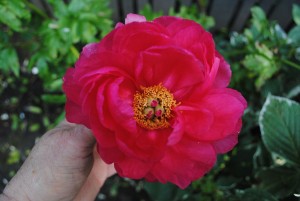 Late today, the sun came out. I am really hoping it stays around for a few days.
I have been diligently quilting the Old Growth Forest piece. I have the background don, after running out of thread and making a trip to the quilt shop. I have 3 trees stitched down. I hope to finish them tomorrow and get it ready to be photographed. I need to get my entry overnighted on Tuesday. I think I can make that.