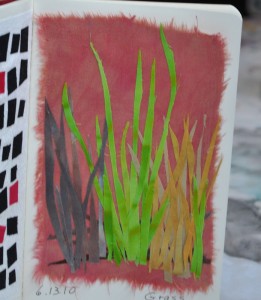 …Blue skies  Smiling at me   Nothing but blue skies   Do I see
What a gorgeous week-end. The perfect culmination to my frenzied week of meetings and other social activities!!
I love to work with my fused scraps, cutting skinny bits that I can turn into a composition. I love grasses – color, shape, composition. My fiber sketch for today is titled grasses. Here are some of the scraps that I have been using.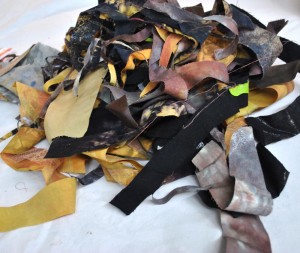 It was good to go down to my pristine studio tonight and start on my yellow/purple themed Twelve by Twelve piece. Here is what I accomplished tonight. This will be the last photo until the reveal on July 1.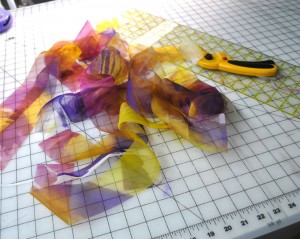 Today, we walked down to our neighborhood park for the annual milk carton races on the casting pond.
Scooter and Steve kept waiting for me to catch up because I was taking photos.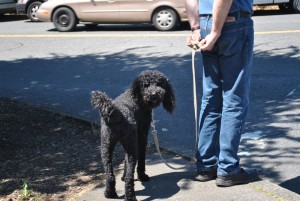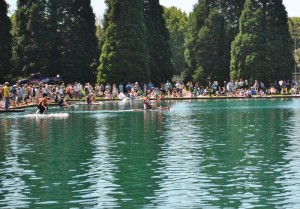 This boat won best Show Boat. It is the Dairy Air.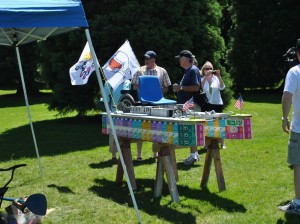 Scooter met lots of friendly pooches.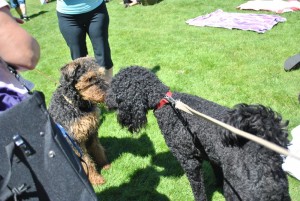 There were lots of free dairy products because the event was sponsored by Oregon Dairy Farmers. We enjoyed a root beer float.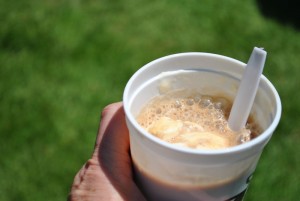 Tonight the family came over for dinner on the deck. We had fresh tuna burgers with Asian slaw. It was delish.
I hope you had a great week-end, too.