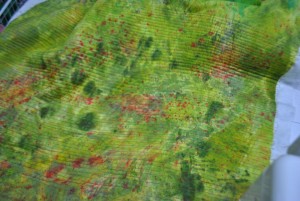 I am progressing nicely with the quilting for the silk aspen piece. I found the perfect sulky 12 wt. thread in my stash. Here is a detail.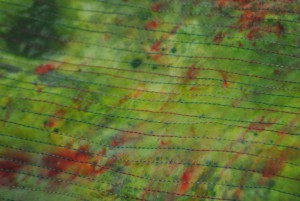 We are having just about perfect weather right now. This morning, I took Scooter for a walk to another park in our area with a duck pond. Some child with a sense of humor, drew this.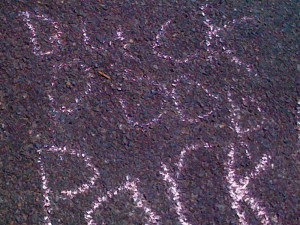 Tonight, I went out to cut lettuce for dinner and found these in bloom in the midst of my herbs and lettuce. They are a holdover from before we put in the raised bed and the durned things found a way to come up and bloom for us.
Our hydrangeas are looking wonderful. These blue ones are an old plant and in a nice shady place.
The new ones that we planted by the garage for their red color, are looking a little less vibrant now that it is warm and sunny.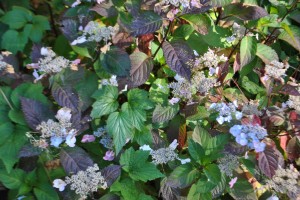 My favorite plants in our landscaping are the grasses. I love their colors and graceful forms and they way they move with the slightest breeze.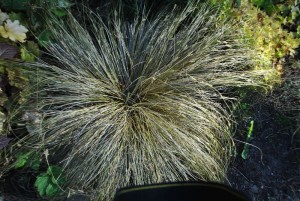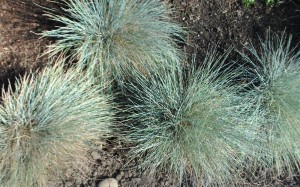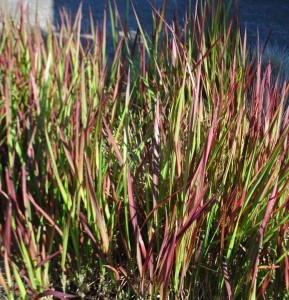 This weather is so agreeable. Have a good week-end.