I think I am on the mend, but it has not been pleasant. I started antibiotics last night and feel better today, but not fantastic, yet. So, I am spending my time watching junk tv and occasionally getting caught up on the computer.
I have uploaded new photos to the Virtual Iraq War Protest. Just click on the Endless/End This War graphic in the sidebar. I just realized that the e-mail I gave for sending the photo jpegs was incorrect. It is gerrie(at)gericondesigns(dot)com.
I was able to finish Passage so that it could be in the Columbia Stitchery Guild Show: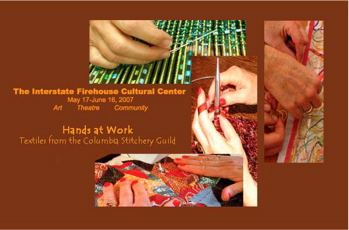 Here it is: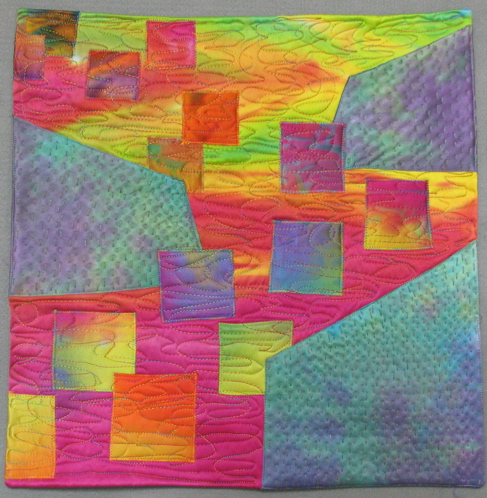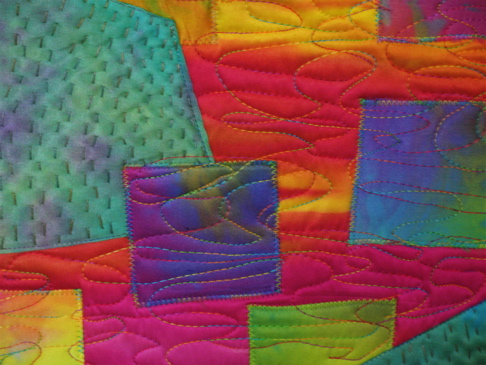 I did the machine quilting in a stupor, but I think it is ok . It has to be!
Last week-end, Mr C and I made some acquisitions at the Artists Among Us show at the Cathedral. I bought this water color, Mossy Rock, at the silent auction – got a great deal! I still need to get it framed.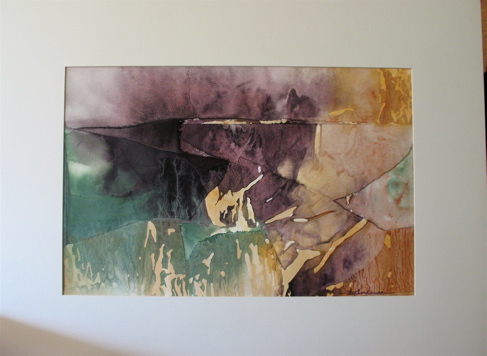 We bought this beautiful photo of the Cumbria region of England. It was hard to photograph because of the glass reflecting. It received a ribbon for viewers favorite from the artists and volunteers.

I am going back to vegging. It is that late afternoon, I feel like I've been hit by a truck, time of day. Where is the Aleve?