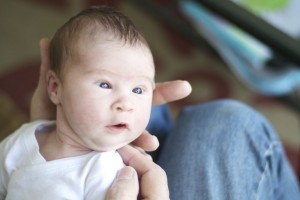 We just can't get enough of this precious little girl!! Here she is, cradled in Grandpa's hands.
I am so glad that we are here this week to help Mark and Jayme. Mark started a new job yesterday that is 4 days/10 hours a day. We have been able to help out, especially with grocery shopping and cooking dinner. It has been a treat to have meals with them every night.
Today, we picked up Lisa, and went to a wonderful Mexican restaurant near the San Francisco Center and had wonderful time catching up with her. She left us and went to see The Hunger Games and we did a little walking around Nordstrom and Bloomingdales, but I was not in a shopping mood.
I have not even been taking as many photos as I usually do. I did get a pic of the pretty paper flowers at the restaurant.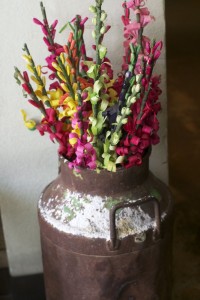 We came back to our place and I took a nap (still trying to get my mojo back) and then went downstairs to do some stuff for Jayme – changed the linens on their bed and did some laundry. Then I got to babysit Paige while she took a shower. We had fun taking some photos of her.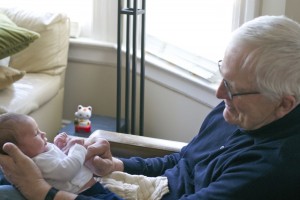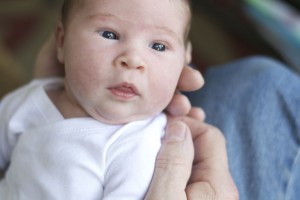 I am a tired Grandma. Going to get to bed early. Night.