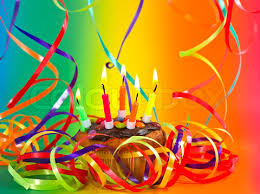 Nine years ago on February 3, I did my first blog post. Usually, I like to have a party and give my readers a chance to win something in a drawing, but since I have The Printed Fabric Bee going on, I am going to wait for my 2000th post, which is coming up, soon.
If you want a chance for the printed fabric, leave a comment on the previous post!
We had snow today! This is a photo I took early on. We got more than this and are expecting more tomorrow so I am going to try my hand at snow dyeing.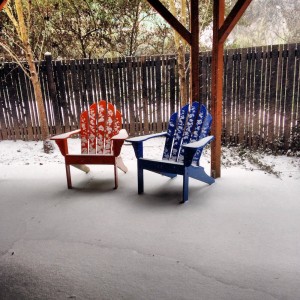 I have been putzing around most of the week with errands and SDA work, but today, I got back to work on the quilt for Paige. I am using hot pink and white blocks to go with the disappearing nine patch blocks. In fact, I am almost done with the piecing. I can start working on borders tomorrow. I have to use the floor as my design area!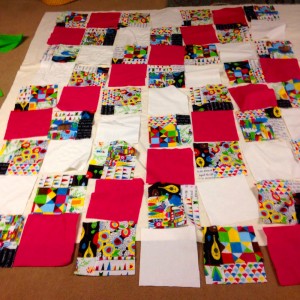 Tuesday night was the opening of the Simply Red show. Here are some photos I took with my Moonstruck piece.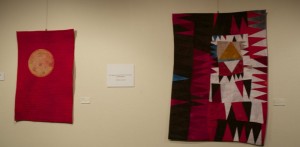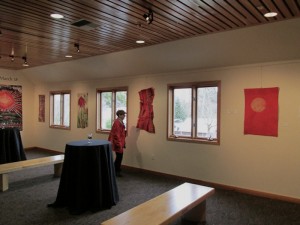 This is an overview of the upstairs gallery. It is a lovely space out in Hillsboro.