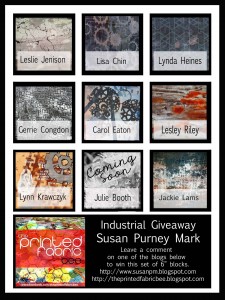 Another month has come and gone and we have a new collection of fabrics printed by the members of the bee for June's Queen Bee, Susan Purney Mark. She chose an industrial theme with neutral colors.
Here is my piece for Susan: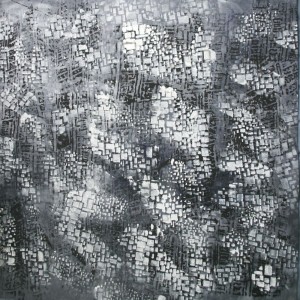 Here is how I created this. I started with a piece of hand-dyed gray fabric. I looked through my thermofax screens for a particular screen which I made a while ago and looks like steel girders, but I couldn't find it. I did find my screen of stacked chairs that I had used for my Twelve by Twelve chair quilt. You can see it here. This is the screen smudged with black paint.
I got really messy with the black paint and I even spilled half a bottle.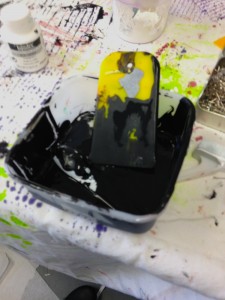 Here is the first layer.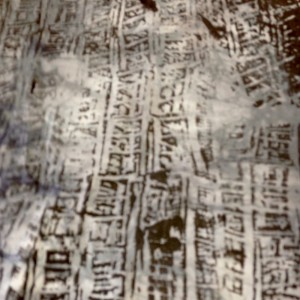 Next, I found a stencil with random squares that looked like it could be a good counter point to the thermofax screen.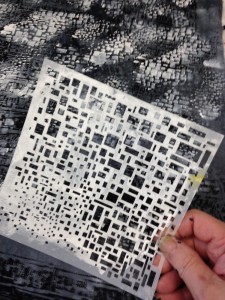 I found some LiquiTex white paint which I mixed with some textile medium.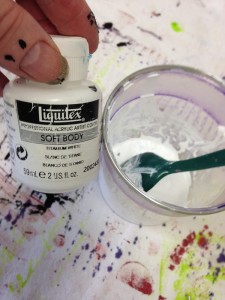 I just hit the stencil with a paint sponge in random swipes.
Here is the 6-inch piece which will be part of the giveaway. I am really happy with how this turned out.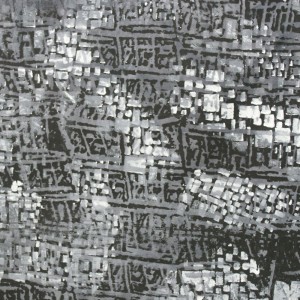 To have a chance to win this collection, you can comment on Susan's blog (link is at the top) or leave a comment on the Printed Fabric Bee blog or FB Page.