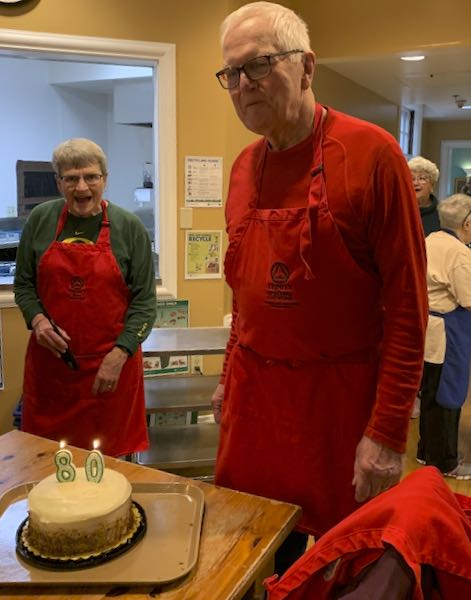 My surprise for the birthday boy was a success. He had a great time being feted by his friends. Thankfully, one of them took photos.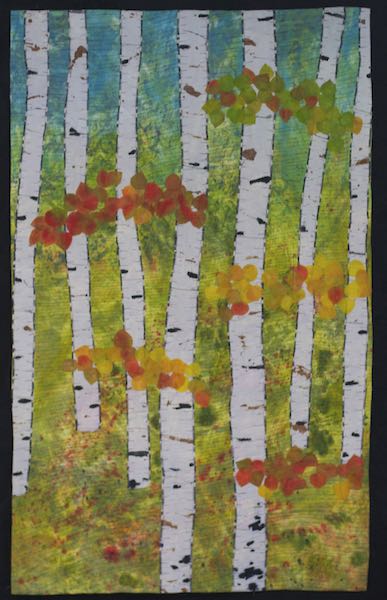 In other good news, I sold one of my large aspen quilts. This one is High Desert Aspens. It has a painted silk background. I shipped it off to Oregon's high desert which seems appropriate.
Next on my agenda is to start making! I have ideas in my head and some sketches. It is time to pull out some fabric and get busy.