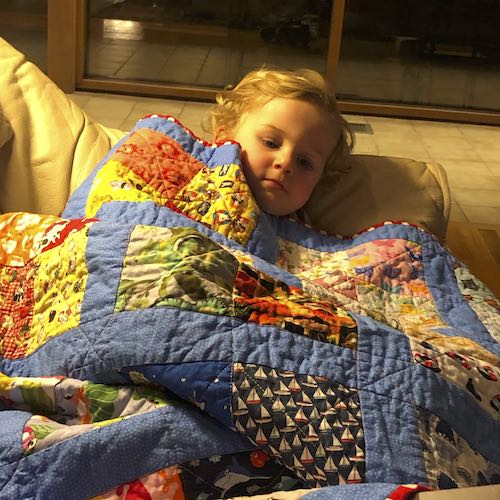 A lot happened while I was absent from blogging. Mark and Jayme had a baby boy in 2017 – the day after my birthday. He is now two and such a sweetheart. I made him an I Spy Quilt which I gave to him this past Christmas. He pulled it out of the bag and said, "I love it"! He then crawled up on the sofa and wrapped himself in it!! What more could a Grandmas ask for.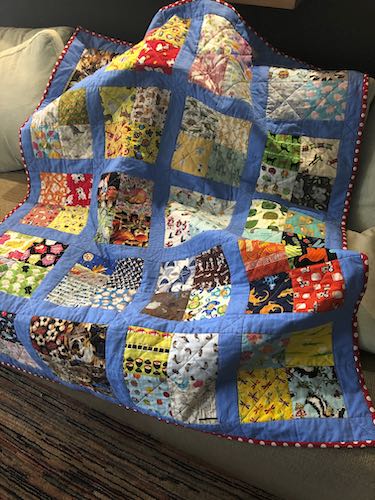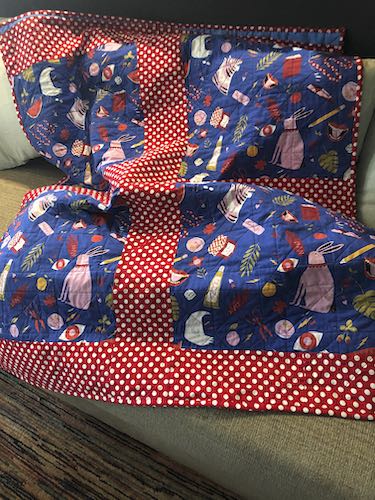 The quilt has 80 different fabrics. The back has fabric designed by my daughter, Lisa. It has lots of fun items making it a double-sided I Spy quilt.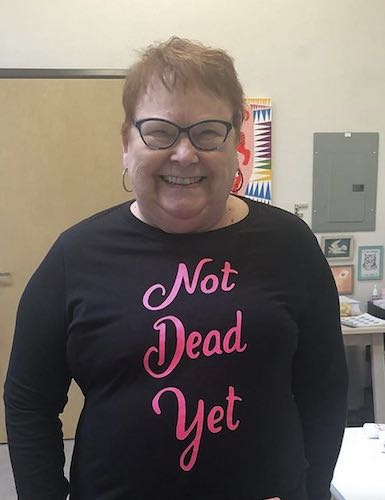 In 2018, I turned 80 and bought myself this t-shirt. I have fun wearing it.