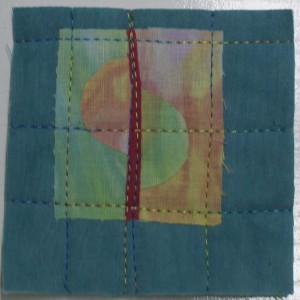 We arrived in foggy Bodega Bay. The weather forecast I posted is so wrong. However, we are having a great time.
Here are my adorable great nieces, Celeste and Viola (almost 3 and 6). They live here in the area with their Mom and Dad, but have been spending time at the rental with their Oma and Opa.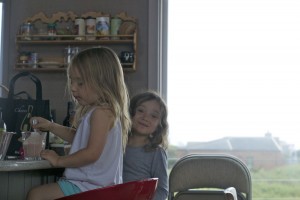 Yesterday afternoon, we took Scooter out for a walk and had a look see at the beach, but didn't go down.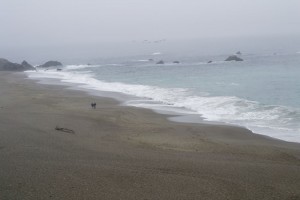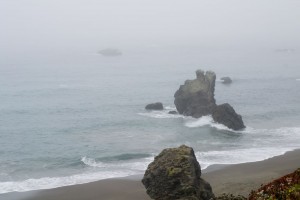 I love the colorful vegetation.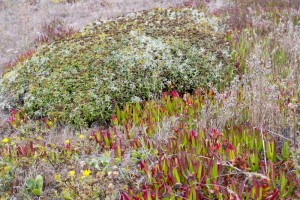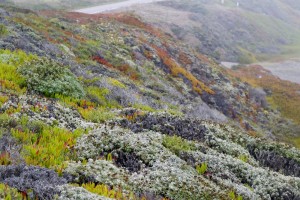 And the windswept trees.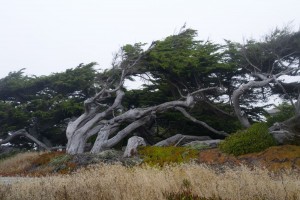 I love the rustic ruggedness of this area.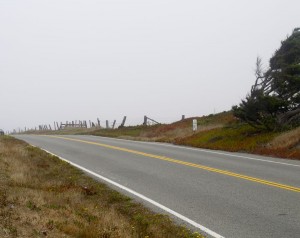 We took a walk to the top of the hill and saw this silly sign.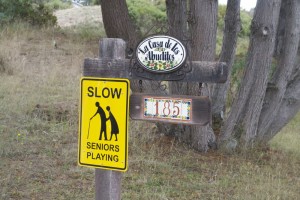 And some thistles.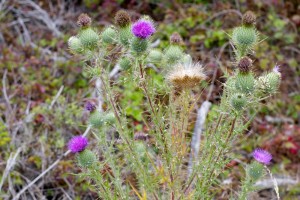 This morning, we took a drive into the town of Bodega and did some shopping. I will show what I bought later. There were some nice artsy shops and a little grocery.
This afternoon, we took the little girls and Scooter and ventured down to the beach.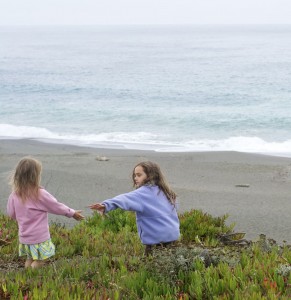 Viola got there first and wondered  what was taking us so long.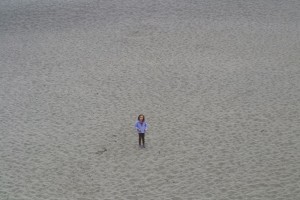 Celeste had a little trouble navigating the sand.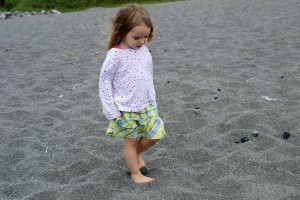 Mr C and Viola went down to the water so Viola could get her feet wet. Celeste has a very healthy respect for the water and wanted to stay far away.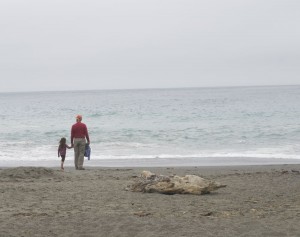 Tonight, we took Mike and Ann to The Farmhouse Inn in Forestville, one of our favorite restaurants. You have to get reservations pretty far in advance. We were not disappointed. We each thought we had the best meal and we all had different things. We did the wine pairings and had some really great wines. I had a sparkling sake with my Gravenstein Apple Tatin. Yum!!  Truly wonderful.
Tomorrow, I am going to have lunch with some of my oldest and dearest quilting friends. I can't wait to see them.