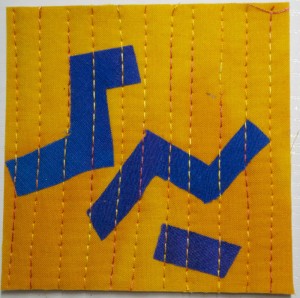 A new month and a new color for my 3 x 3s — yellow orange. I was excited to see that I have lots of fabrics in these colors.
Here is the October collection: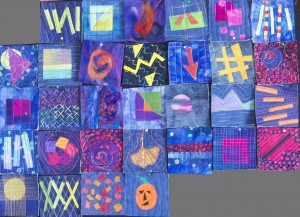 I was hoping to lead off tonight with lots of quilting done on the Rosales Organ quilt. Unfortunately, my Janome Horizon is not doing well today. I don't know what the problem is, but it started having tension problems and I was getting error messages. Tonight it just up and quit. I have til the end of the month to get the piece quilted, but I was on a roll and I hate having to stop. I got some stitching done on one of the wood panels.
So, I am not a happy camper.
On another note, I can do a little daughter bragging. Lisa has designed some wallpaper for Hygge and West. You can see it here. I love the one with triangles: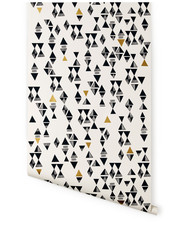 Wish me luck with the Janome Dealer tomorrow!!