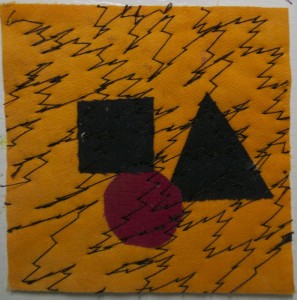 It has always been a tradition in our family for the Grandma to knit a Christmas Stocking for the grandchildren, for their first Christmas. It has to have their name. My kids still have the ones my mother knit. I knit them for Mia and Miles. I had Mia's done, except for the name. Stephanie would not tell me the name until she was born — December 17th. I had  a week to knit in the name, Miriam.
I don't know why I have waited this long to knit one for Paige. I have been looking for just the right pattern and finally found it. I am ding the one on the right and it will say Paige instead of Peace.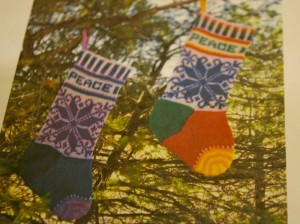 I have gotten this far, tonight.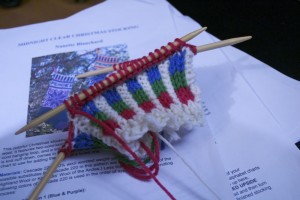 I am ready to knit in her name, but I have to graph it, first.
I am loving these new-fangled yarn bobbins that I purchased when I bought the yarn.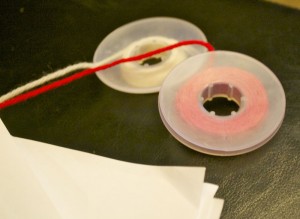 Don't forget to leave a comment on yesterday's post if you would like  a chance to win the drawing for the Winter 2013 Art Quilting Studio magazine. It is a huge issue and retails for $15.98 – sort of an art quilt book!
Kathie wondered how I finished the edges on the 3 x3's. I don't. I plan to put them all together in an installation of some sort. I might just seal the edges with gel medium.  It has been very rewarding to have this daily practice. I hope to figure out something to do next year.