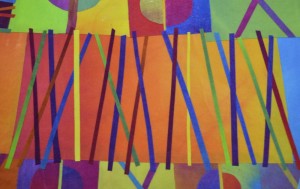 I finished fusing the silk quilt tonight. I felt I needed a little more variety so I created some blocks with skinny bits. I really like them.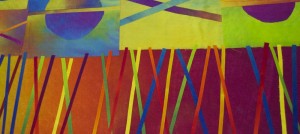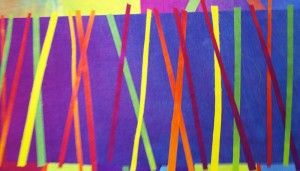 Tomorrow, I will add the back and start the quilting.
Mondays are always very busy for me. I usually spend most of the morning sending out Constant Contact e-mails for SDA reps, and I have reports and e-mails to do for the SDA Conference registration. I didn't get down to my studio until afternoon. Working on this quilt has been such a joy — very spontaneous and I love the colors. I have to have it done and photographed by Friday.
Here is my progress with the 3 x 3s. I know some people think I am nuts, but I love stitching them together, taking my time.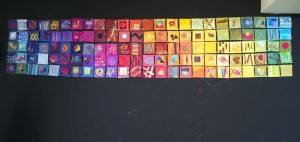 Tomorrow, I have a lunch date with a friend. I am looking forward to it. I have been sort of a hermit lately.
No sketches. Maybe tomorrow.