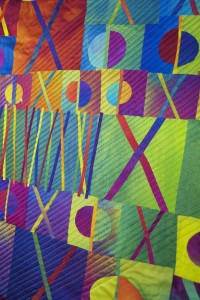 Here is a snippet of the big quilt I am making. I started the quilting. I am doing simple diagonal lines of stitching. I am using Superior's Kimono silk thread and it looks gorgeous – quilts like butter
.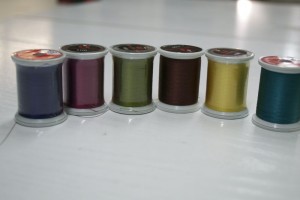 I have six color and am doing a few rows of stitching and then change color. I like the effect. I usually use variegated thread which add another element/layer of design, but I think the solid colors are better on this quilt.
I am using a batik that I got on sale for the back. It is a rather in your face piece of fabric which is why I think it was on the sale table. Here it is, fused to the back.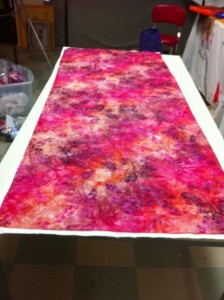 Here is a detail: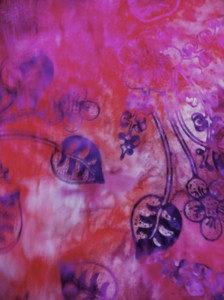 I managed to get in a drawing tonight and some stitching on the 3 x 3's. I grabbed a wilted tulip from my patio garden. I can see that I should have blended the yellow an orange better.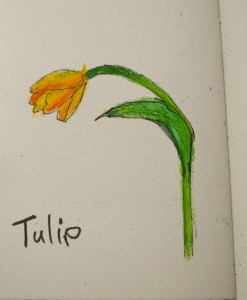 It was a nice day. I had lunch with my friend and sort of neighbor, Reva. We haven't had face time in quite a while so we really yacked and caught up. We had lunch at a Paleo restaurant, Dick's kitchen. I had a venison burger – no bun – and salad. It was very tasty.