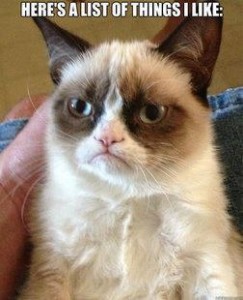 This is Grumpy Cat. He has a page on Facebook. He says some pretty bad things — and with that expression, it is always funny and makes me laugh. My Twelve friend, Kristin La Flamme, made a quilt of this bad kitty. You can see it here. I had never heard about him until I saw her funny quilt. Now, I am obsessed with following this cat who never changes his expression, but never the less, gives me a chuckle every day.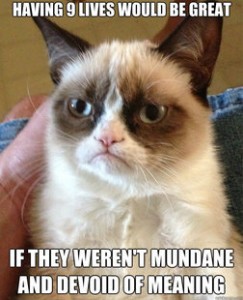 What have I been up to? Nothing in the studio. We went to our first same sex marriage ceremony on Saturday. Our young and very talented preist, Nathan, married his partner, James. The actual marriage took place in Washington which has okayed same sex marriages. We had a blessing of the marriage at Trinity. The church was packed, and it was a joyous celebration. Both set of parents and the guys siblings were there and involved. It was very touching. It won't be long before our daughter, Lisa, marries her long time partner, Clay, in California on June 1. We are hoping that Prop 8 gets struck down so that they will be legally married.
This morning, I had a Columbia Fiberarts Guild board meeting. Then, I  had lunch with friends before I took off to do some clothes shopping. I need some new summery things for our trip to California later this week. I am also on the hunt for a dress for the wedding. I am hoping to find something in San Francisco.
So, that is all I have for you today. No sketches, either.