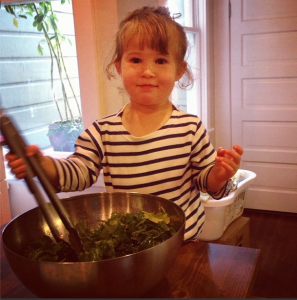 Here is your bit of cuteness. Paige making a salad for her aunties. Can't wait to see her next week.
I have been plugging along with the cleaning/sorting/purging. It has been slow going for the last few days because I have had so many commitments taking up my time. My goal is to finish the downstairs before we leave for California next week.
On Friday, Mr C and I drove to Eugene for the Oregon Diocese Episcopal Convention. I did a meet and greet at the Trinity Arts table and passed out the prospectus for our next show. We were sitting next to the Episcopal Integrity table. They are a group that supports the GBLT community.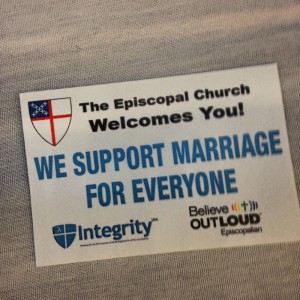 On Saturday, I should have gotten more done, but I took time out to make some Tibetan dessert for the reception to open our annual Trinity Arts holiday exhibit which features artisans from around the world. This year we have handmade items from Tibet.
So, I was up early and off to church to help set up and sell the lovely things. All proceeds will go to a school in Tibet.
These silk hangings are gorgeous and all hand made. Both of them sold right away.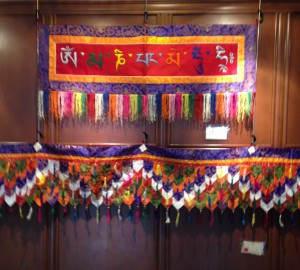 I loved this bag and if it is still there next week, it may come home with me.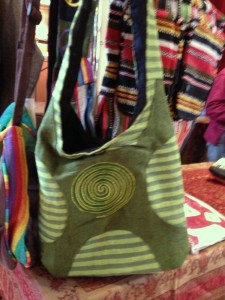 I did come home with this beautiful scarf – totally my colors.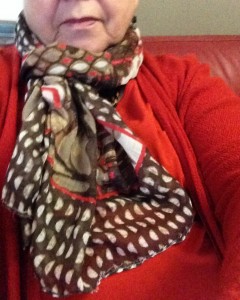 I forgot to mention that on Saturday night, I got to hear and meet one of my heroines,Sister Simone who started the Nuns on the Bus. It was such an inspiring talk and then she had a long question and answer session. She is really sharp with the answers and quite the sense of humor.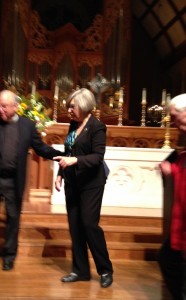 Today, I didn't get down stairs until the afternoon because I had 3 Constant Contact newsletters to format and send for SDA state reps. Tonight, we took a break and went to the symphony. It was wonderful. It was our first concert of the year as we missed the first one in our series.
So, there you have it. Tomorrow, I hope to get in a full day of purging. I shall persevere. And you know, it is cathartic.