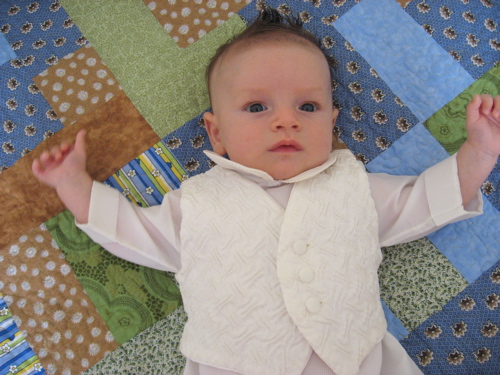 This is my great nephew, Jordan. I am pretty sure my sister, his Grandma Judy, made the quilt. My sister makes beautiful traditional quilts so making a quilt for Jordan didn't seem right. I bought him a really cute outfit. As I was packing it up today, I had a flashback to the quilt that I made Miles 5 years ago.
The quilt was from Kathy Sandbach's "Show Me How to Machine Quilt" book. It was called two way traffic and had cars, trucks, busses, etc. made out of bright, graphic fabrics. I remembered that I had a couple of blocks left.
I found them and turned them into a wall hanging for Jordan. I think it is pretty cute.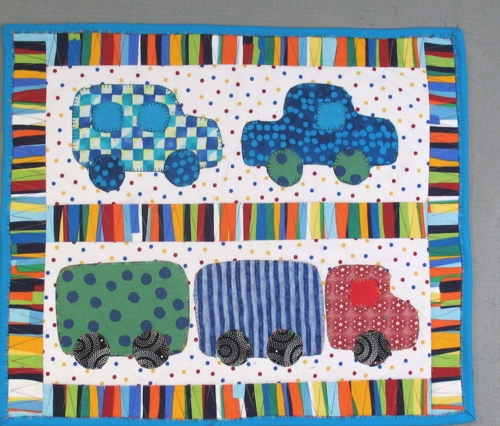 Here is a close-up. It has a button-hole stitch around all of the vehicles.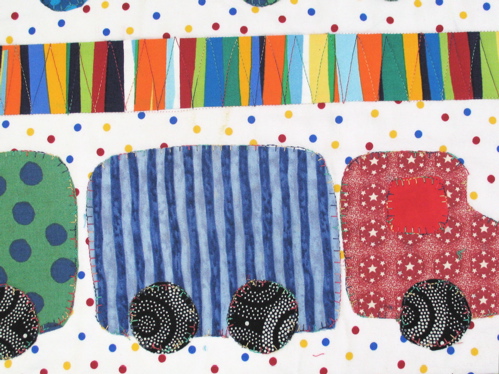 That is what I did today. What did you do?