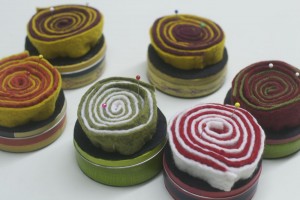 I love to make things. I don't like to do production work, but I love to make a few things to give to friends. That is what I did last night. I followed the directions for Jamie Fingal's Felted Flower Pincushions. She uses rectangle tins, but I am a devotee of Trader Joe's dark chocolate triangles that come in round tins. I have been saving the tins to do something like this.
First, I lightly sanded the tins.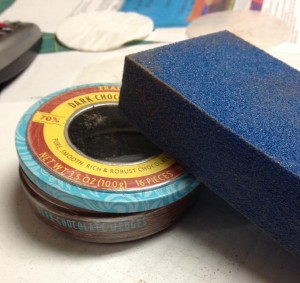 I used Washi tape to cover the sides. I love this tape with the scissors.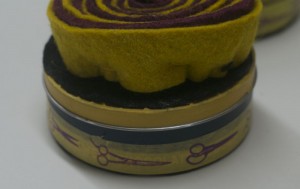 Here are some more photos of the ones I gave to my friends in STASH today at our Christmas lunch.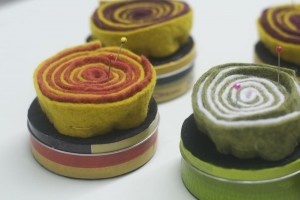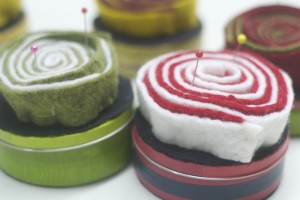 I used wool felt that I purchased at JoAnn's. I threw in a hot wash and the dryer and it crinkles up nicely.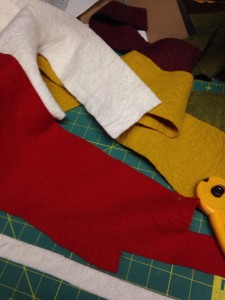 I then cut one inch strips which I rolled together and stitched with a long needle and perle cotton.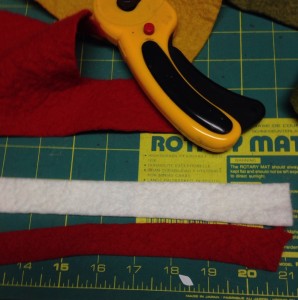 I am excited because tomorrow I am going to look at a possible studio that I can move into the first week in January!!
I finished sorting and ironing the Japanese fabrics today. I think I will be listing my fabrics for sale over the week-end or early next week.
Thanks for checking in!