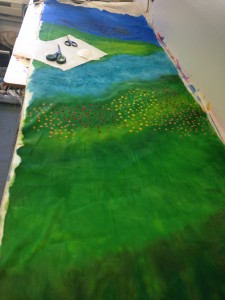 I am starting phase 2 of the work for my solo show, An Illuminated Psalter. The description is this:
Gerrie Congdon will portray how the Psalms teach us to express our emotions and longings, articulate our anger and our compassion, and see our lives in the grand scheme of God's creation. Her fiber art creations will use colors and forms that bring her favorite psalms to life.
I am doing the 23rd Psalm first – imagery is pretty easy to create and I hope it is not going to be hokey!! Here is my plan. For each of the colorways, the central piece will just be a length of surface designed art cloth with no stitching – 5.5 feet, finished.
Each piece in this collection will have some foiling as part of the surface. This large piece will have a foiled sun in the sky.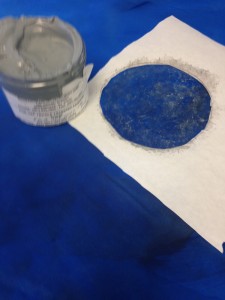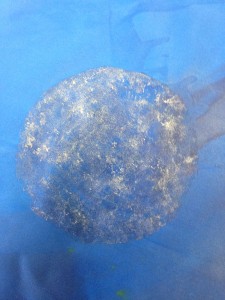 The foiling glue is drying and I will add the foil tomorrow.
I also decided the green pastures needed some colorful flowers.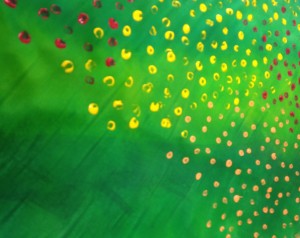 Each art cloth hanging will have at least two smaller pieces mounted on wrapped gallery frames – 18 inches square. I will start them tomorrow. I am getting excited to work on these.
Last February, when I dropped out of the Master Class, I had gotten this far on the February assignment.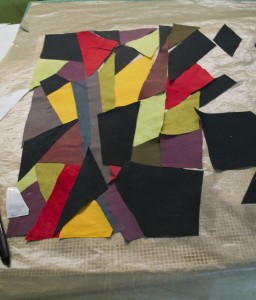 I put everything in a box and it has been sitting in my studio. So. I am attempting to put the pieces back together and finish it for this month's homework.