The sun has been out. The plants are blooming. The pollen is in the air. I am trying very hard to keep the darn sinuses under control which means going back on meds and daily saline rinses. That being said, my weight was up .4 on a pound due to a Sudafed bump in water retention. I know – excuses, excuses.
I did some remedial work on a couple of quilts this week so that I can enter them in a quilt show. Here is a thumbnail of how it originally looked. You can click to see it larger.

I changed the name from Fragments to Fragments of a Life. I added the cheesecloth to tame some of the painted areas.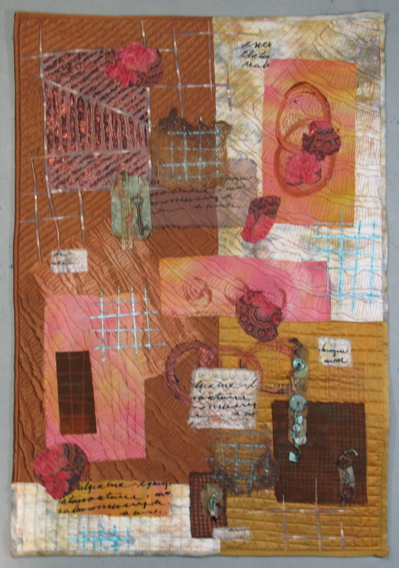 I mounted the piece, Passages, on black velvet on stretcher bars.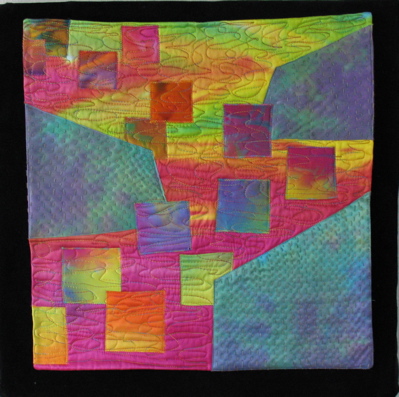 A couple of you asked how I got rid of the branch on the Moonlit Aspen by using my skinny little scissors and snipping it off. That whole little quilt was completely hand stitched so it was pretty easy to snip away the unwanted part.
Lizzie has given me permission to share some of my work from the class so I will upload some of the compositions later this week. Tomorrow will be devoted to catching up with my homework for this week.
I am watching Project Runway and getting such a kick out of the reunion show.